Good morning, everyone in the world!
How was your weekend?
Hope you all got nice weekend with great fishing.
Me, went to fishing with 5 other people and not just caught fish, but not even one bite either!!
Everyone else caught 5~7 Red Snappers, size is around 40~70cm (16in~22in). They even got line break with extremely big unknown fish. Yeah, I was really meserable at that time.
But at the same time, I consider that this is also one of attractivenesses of fishing.
Anyway, that is from me and this is what boat fishing in Susaki caught last weekend.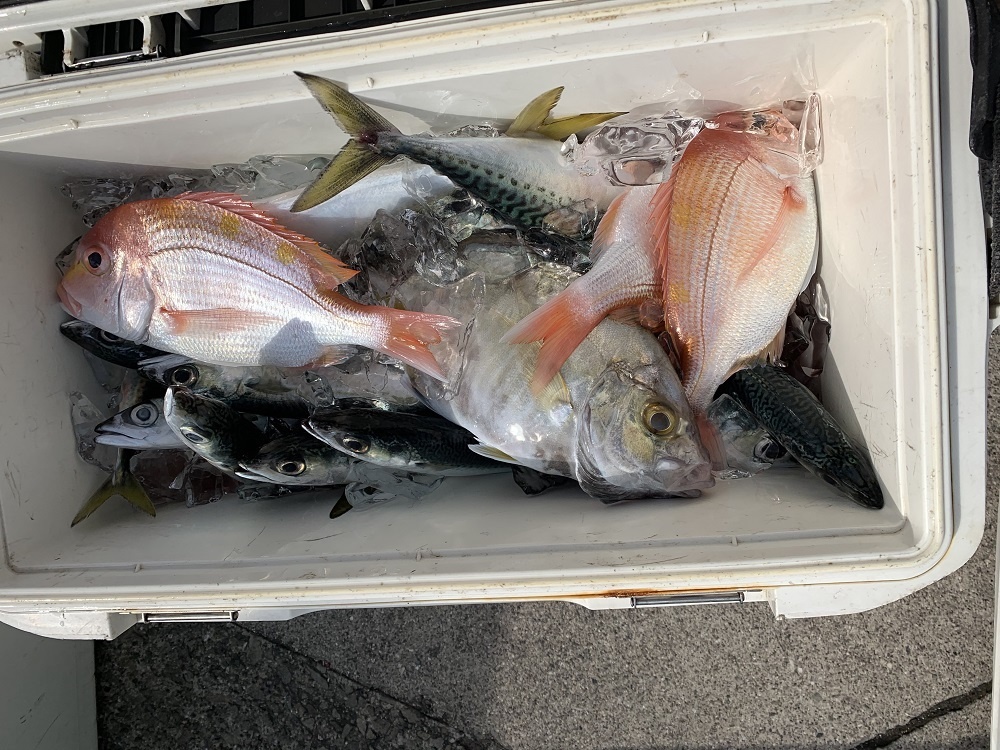 White Trevalley! Tasty fish cooked in any ways.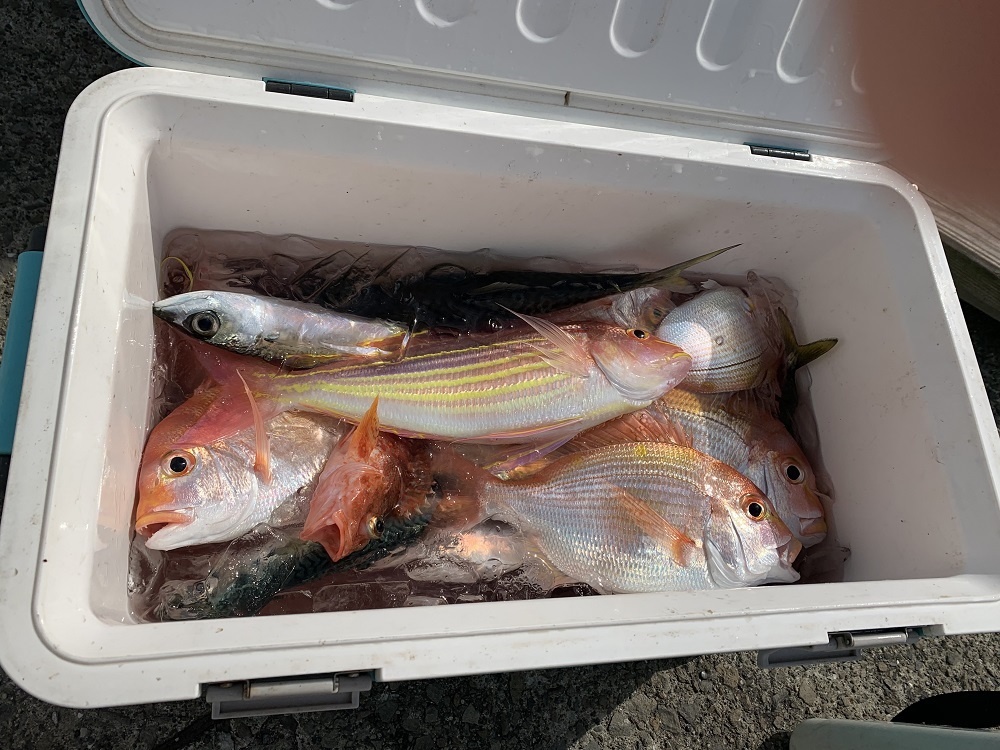 Good size Golden Threadfin Bream!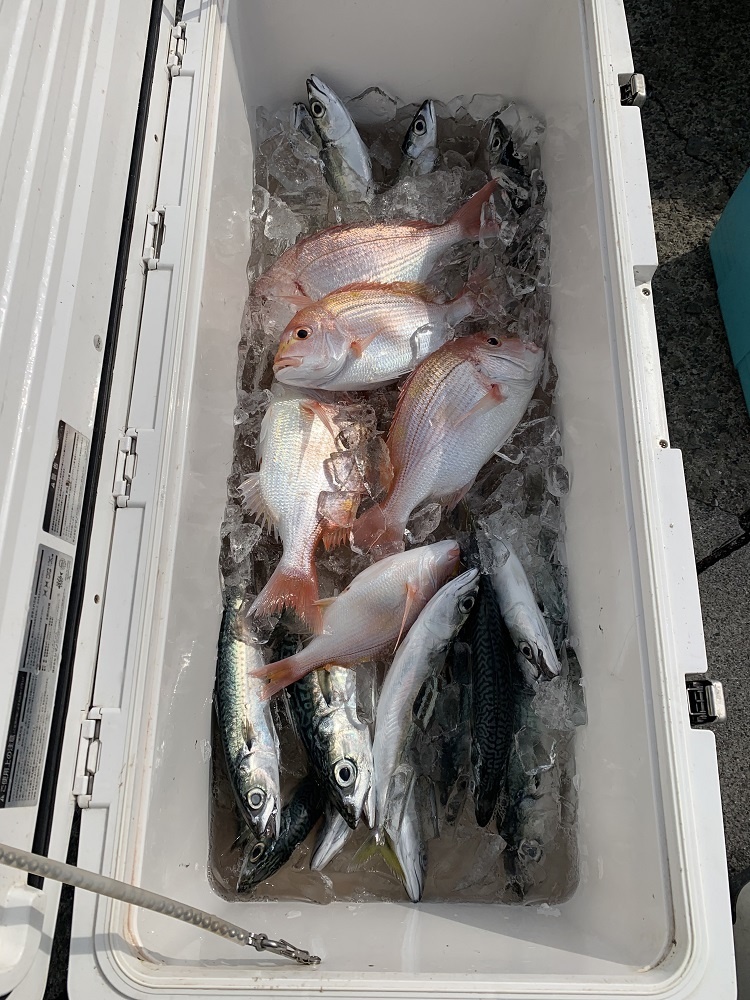 Mackerel and Yellowback Seabream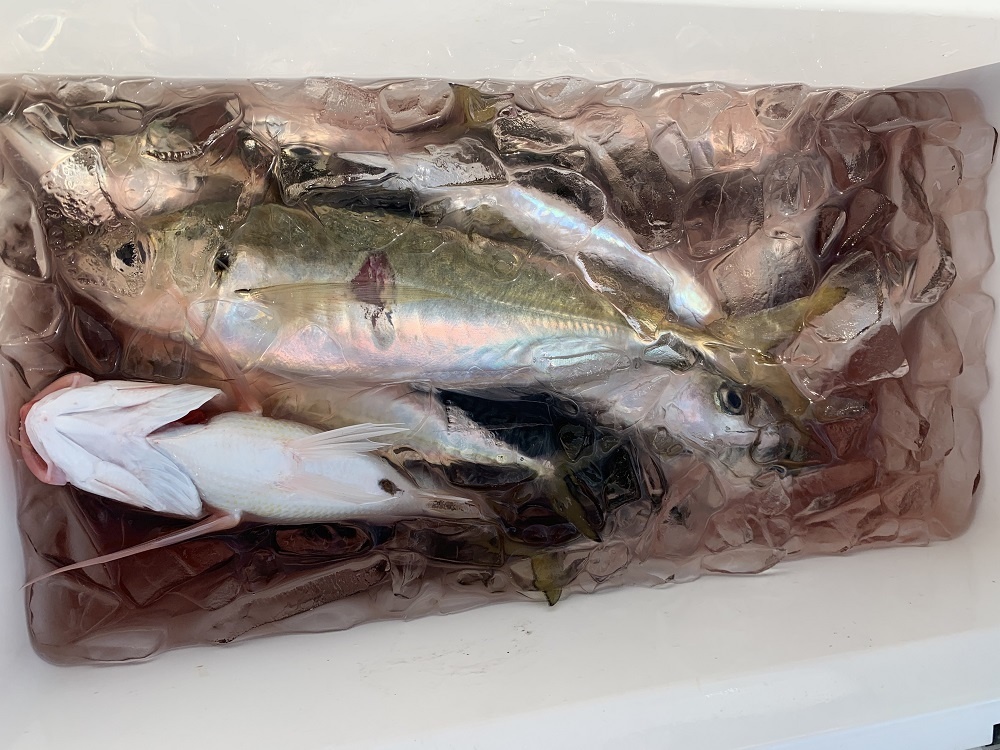 And, finally horse mackerel, our main target.
On Saturday, they started fishing  at  85m deep (283ft) and fishing sonar was reflecting bunch of fish.
So, Captain Okkamu was pretty happy but bunch of fish was actually the school of Mackerel.
So, they changed spots again and again but couldn't catch horse makerel constantly.
Again, that is also fishing.
If you are interested in fishing in Susaki, please remember that we have free interpreters in English and French. Ask us for free interpreters!
Captain Okkamu's Reservation Information :
E-mail : syoko1@city.susaki.lg.jp (in English & Japanese)
Or, contact us at 0889-42-2311
(Telephone in English & Japanese, available Mon~Th, 8:30~17:15 in Japan standard time),
For the details for fishing tour is here (see "Boat Fishing・Raw Bait Style").
Location of port is here.
Captain Okkamu above is mainly fishing with raw or live bait but we, Susaki Tourism Fishing Center, provide lure fishing service as well.
Fishing style is called "Tairaba" which is effective for Red Snappers and other kinds of snappers. We highly recommend Tairaba style fishing service.
Detail is here.
As well as lure fishing service, we also provide the service that carries anglers to offshore inlets for Smallscale Blackfish and Striped Beakfish.
It is highly recommend to aim those fishes in winter . Detail is here.
We will see you at next information update and hopefully at Susaki for fishing in future!
Fish on!!