Hello, world anglers !
How have you been?  For people who live in Northern Hemisphere, please hydrate yourself. Be careful to deadly heat.
For people who live in Southern Hemisphere, please send us coolness from south.
Anyway, I, web editor, got a motor boat license since high school student, and have never used it by few days ago.
Yes, finally I used my license! I and my colleagues rented a boat and went out for shore boat fishing for Red Snapper.
We have launched a boat from port at 5:30 AM and fished until 13:30.
So, 8 hours under deadly sunshine heat  brought us this result.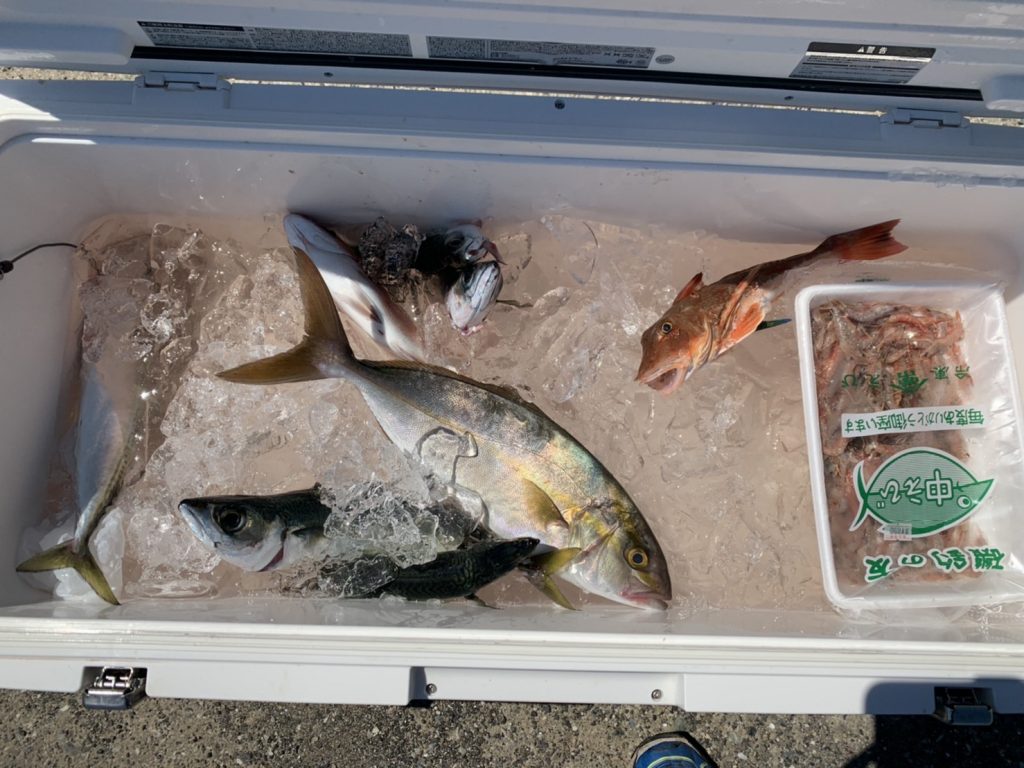 These are caught by 4 anglers for all day long. Hmm....where are the other fishes?
It was such a hard time to keep fishing under 35degree celcius with this poor result.
Well, well, fishing belongs to the state of nature. Fishing is not always promising. That is what fishing is interesting.
Anyway, no other clues noticed, but though I was a captain first time ever, I was only one who caught nothing this day......this is still secret...
Anyway again, let's take a look what other groups of anglers caught as title said.
During August 14~15th, Japan is in the time called "Bon", the time to go visit to grandpa & grandma's house. People move from urban areas such as Osaka, Tokyo to regional areas.
So, people take a vacation all together at this time of the year.
Even high school students are not exceptions for this.
Group of students chartered one boat and they were surrounded by the group of dolphin fish.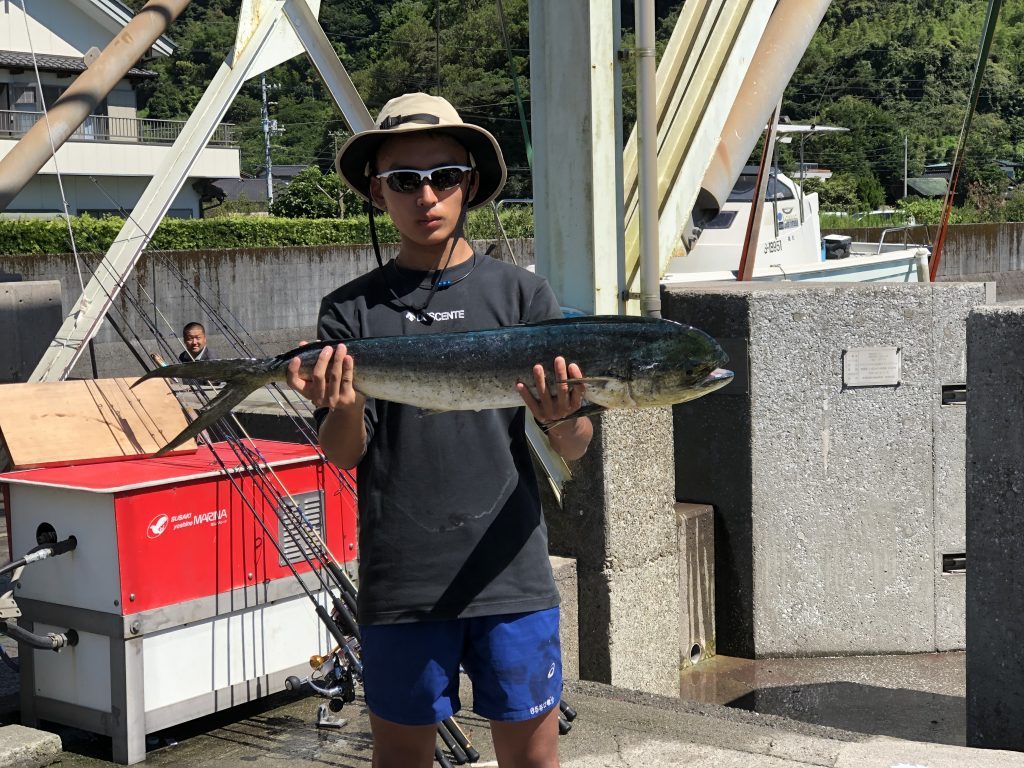 Dolphin fish is fun to fish and tasty to eat.  They usually stay as a group. So, once you encounter one, you have chance to catch bunch.
Additionally, dolphin fish has plain white meat which can be cooked deliciously in any ways. It is quite simple to fillet and there is no annoying tiny bones.
It seemed that they finish a day with only dolphin fish but fishing is always unexpected.
One angler got this fish while the other people were catching dolphin fish.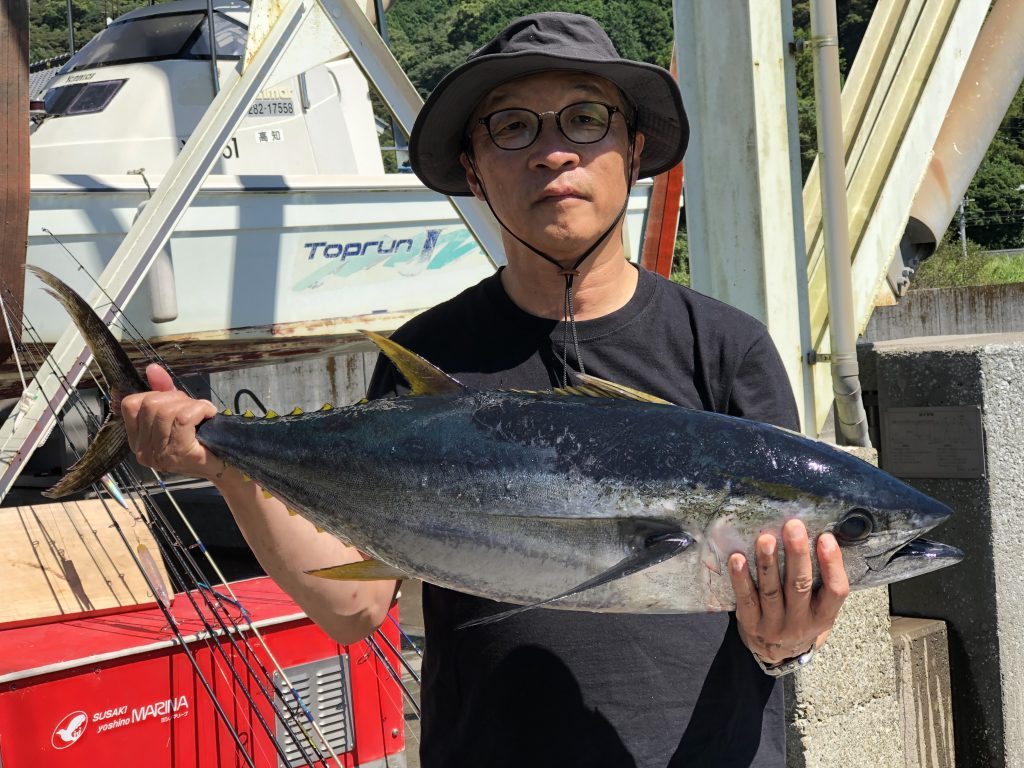 Yellow fin tuna! About 7~8kg?   That is why fishing is fun!
This information is provided from Yoshino Marina Resort.
If you are interested in fishing service of Yoshino Marina Resort, please contact home page of Yoshino Marina Resort.
Boat launch is conducted here.
Susaki Tourism Fishing Center, provide lure fishing service.
Fishing style is called "Tairaba" which is effective for Red Snappers and other kinds of snappers.
Detail is here.
As well as lure fishing service, we also provide the service that carries anglers to offshore inlets for Smallscale Blackfish and Striped Beakfish.
It is highly recommend to aim those fishes here in Susaki . Detail is here.
We will see you at next information update and hopefully at Susaki for fishing in future!
Fish on!!