Hello, world anglers !
This is Susaki Tourism Fishing Center in Japan.
Well, for people who live in Northern Hemisphere, I think we can share how hot the summer is currently.
Here in Susaki, max temperature in these days is around 31 Degree celcius but, few days later it will be over 35 degree celcius.
Well.... beer taste is even better....that is how I convince myself to deal with this hotness.
Anyway, as we have been introducing many times here, there is a special cuisine for summer here in Susaki.
That is young frigate and bullet tuna.
Their season is summer. Having said that, they are not always there during summer.
They were caught at the beginning of July, and disappeared after. Now, they are back since yesterday.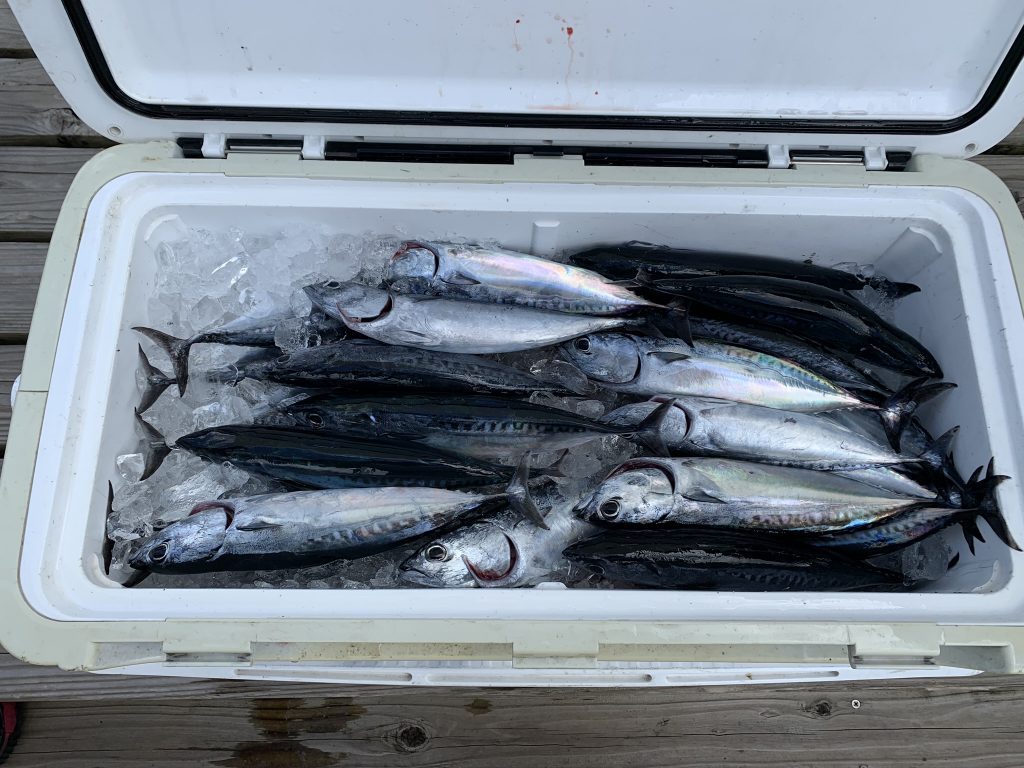 Looks like they are all bullet tuna. Local people prefer bullet tuna to frigate somehow but I am opposite because frigate tuna looks more fat and meaty.
Every year, Susaki holds the Young Bullet and Frigate Tuna Festival but it was already canceled for this year due to corona virus.
After corona virus ceased, please come to Susaki with family to enjoy the taste of summer.
This photo is provided by Yoshino Marina Resort.
For fishing,  we also provide the service that carries anglers to offshore inlets for Smallscale Blackfish and Striped Beakfish.
It is highly recommend to aim those fishes here in Susaki . Detail is here.
We will see you at next information update and hopefully at Susaki for fishing in future!
Fish on!!