Good afternoon, world anglers!
How's your summer so far? 
Temperature goes up and fish gets active and chases around baits everywhere.
It is bad to be hot but not that bad for fishing condition.
River is needless to say, and ocean is too.
In vast ocean of Kochi Prefecture, there are always tuna jumping out from the water to chase the baits.
Finding them is not that easy but once found them, it is the splendid time for anglers.
And, here are lucky anglers.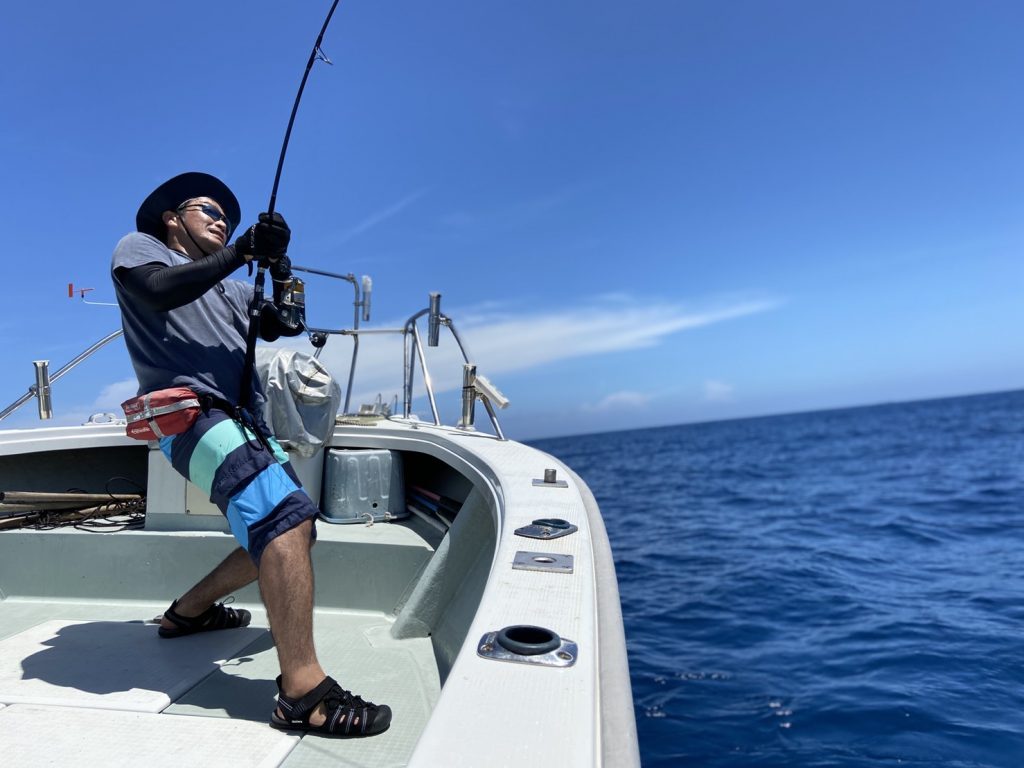 The contrast of  anglers and blue ocean makes this photo even greater.
And, here is  the result of 1hour 20 minutes of fighting.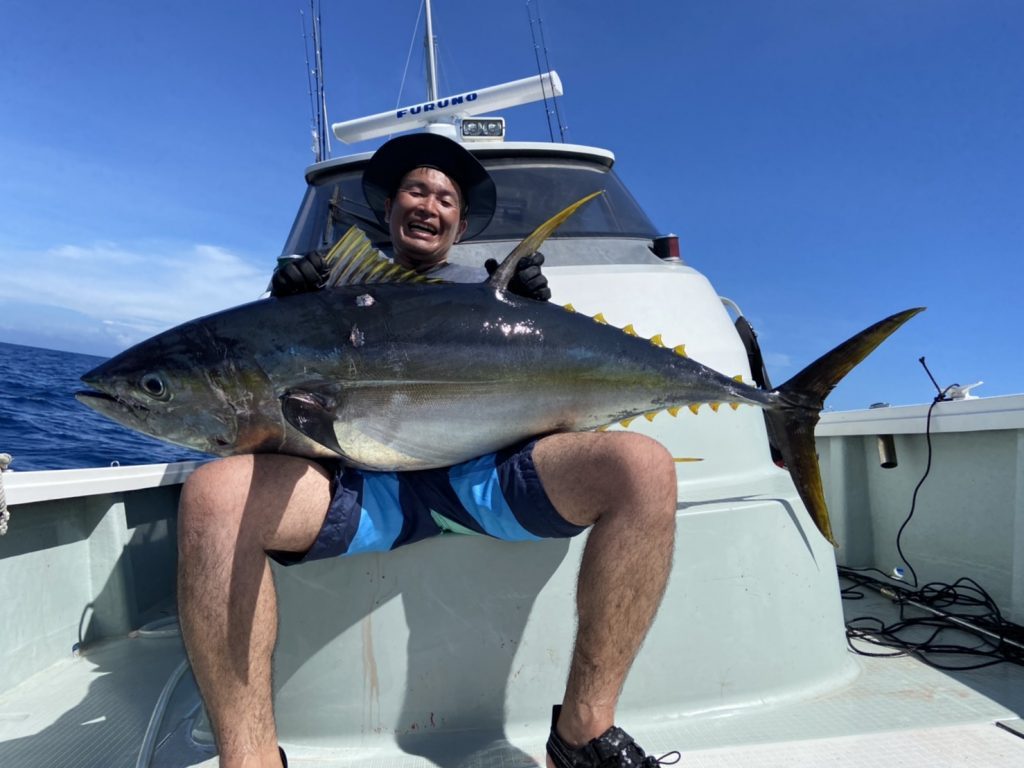 Over 1.5m (59in), 43.6kg (96lb) without guts !
And, another angler got one too!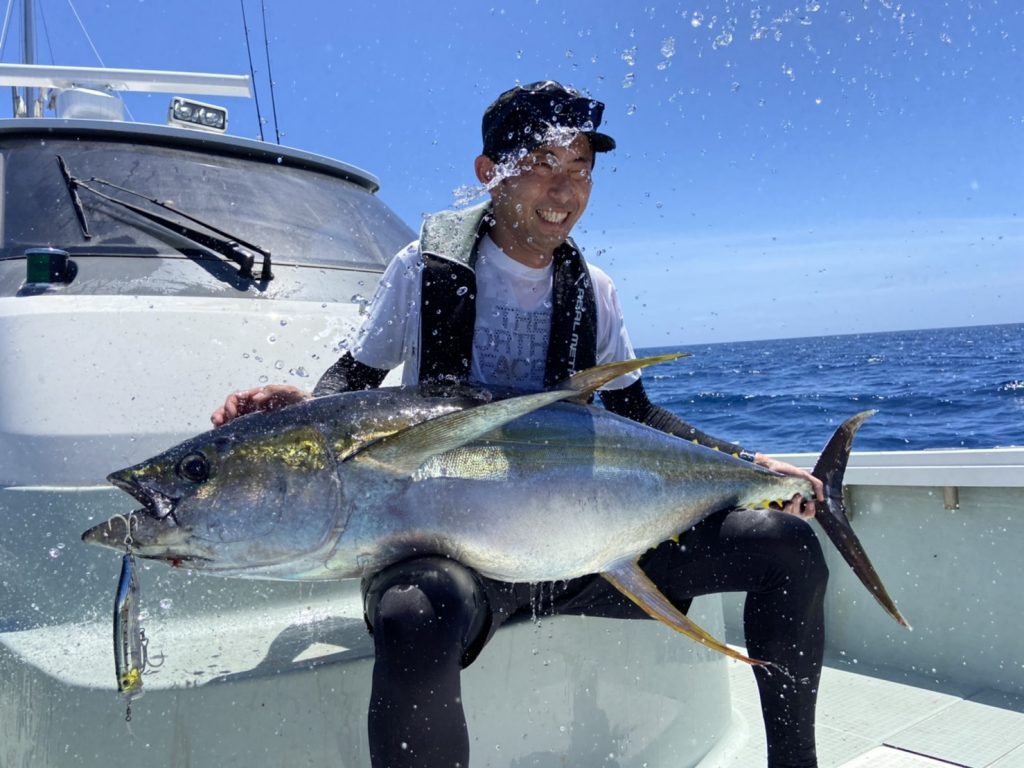 31.6kg (69.6lb)!     Congratulations!
If you are interested in this fishing style, please take a look below for more information.
*****************
・Yellowfin Tuna Course
【Duration】10~12 hours
【Targets】Yellowfin Tuna, Bonito, etc
【Method】Casting lures
【Schedule】Contact us
【Price】(not included Tax)
※Chartered:  60,000JPY~70,000JPY(Depends on spot)
1 angler/15,000 JPY in case of 4 people in total
1 angler /20,000JPY in case of 3 people in total
1 angler/30,000JPY in case of 2 people in total
※4 anglers are limite because if there are 5 anglers, 1 angler cannot cast the lure during hot time.
※Depending on situation, if captain is ok, anglers can do jigging on the way back.
Here is the website of Yoshino Marina Resort for more information.
Location of port is here.
While Yoshino Marina Resort provides Yellowfin Tuna fishing service, Susaki Tourism Fishing Center provides lure fishing service.
Fishing style is called "Tairaba" which is effective for Red Snappers and other kinds of snappers.
Detail is here.
As well as lure fishing service, we also provide the service that carries anglers to offshore inlets for Smallscale Blackfish and Striped Beakfish.
It is highly recommend to aim those fishes here in Susaki . Detail is here.
We will see you at next information update and hopefully at Susaki for fishing in future after Corona disaster ceased!
Fish on!!