Hello, everyone!
I hope you are all fine from corona virus.
Here in Susaki, Kochi, though it's already in rainy season, we still have sunny days and rainy days in half so that there is no problem to make laundry clothes dry.
Anyway, let's take a look at what the anglers in Susaki got on June 17th.  This day, there were several anglers launched from a port.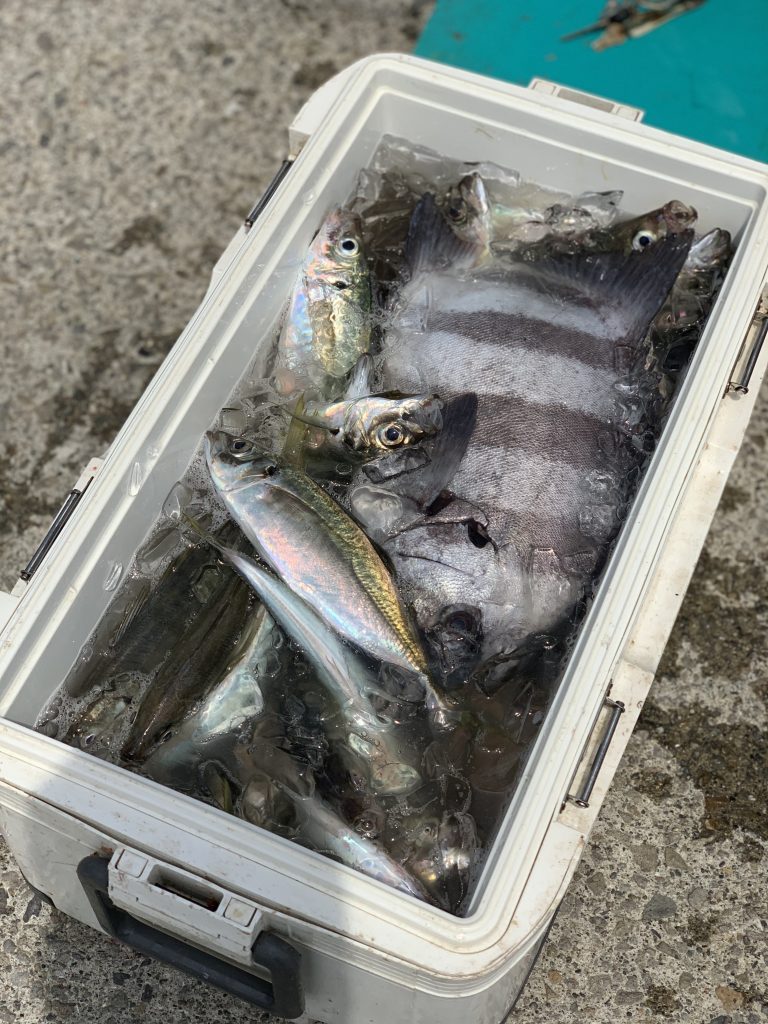 First angler.  He went to somewhere 80m deep area and caught horse mackerel and striped beakfish.
Striped beakfish tends to live around offshore inlets where the depth is around 10~20m deep. It's rare to catch it in such a deep place.
Who caught this?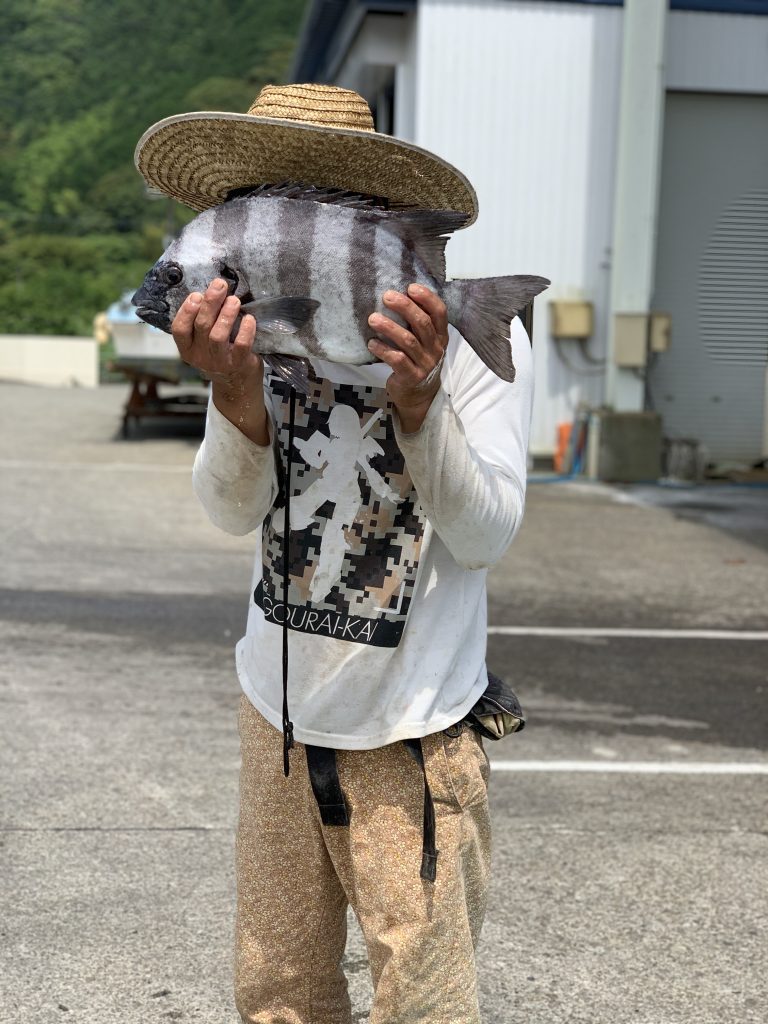 He caught this!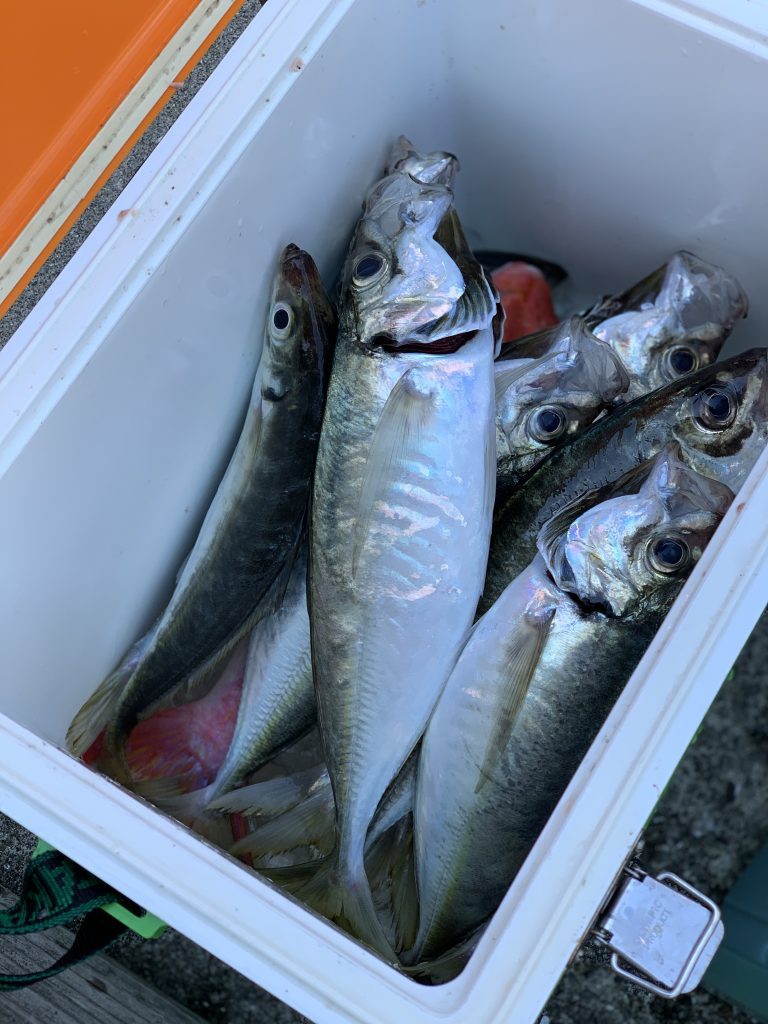 Second angler. This angler did a chumming fishing to catch these huge horse mackerel. These big horse mackerels could be about 10USD per fish at supermarket sometimes.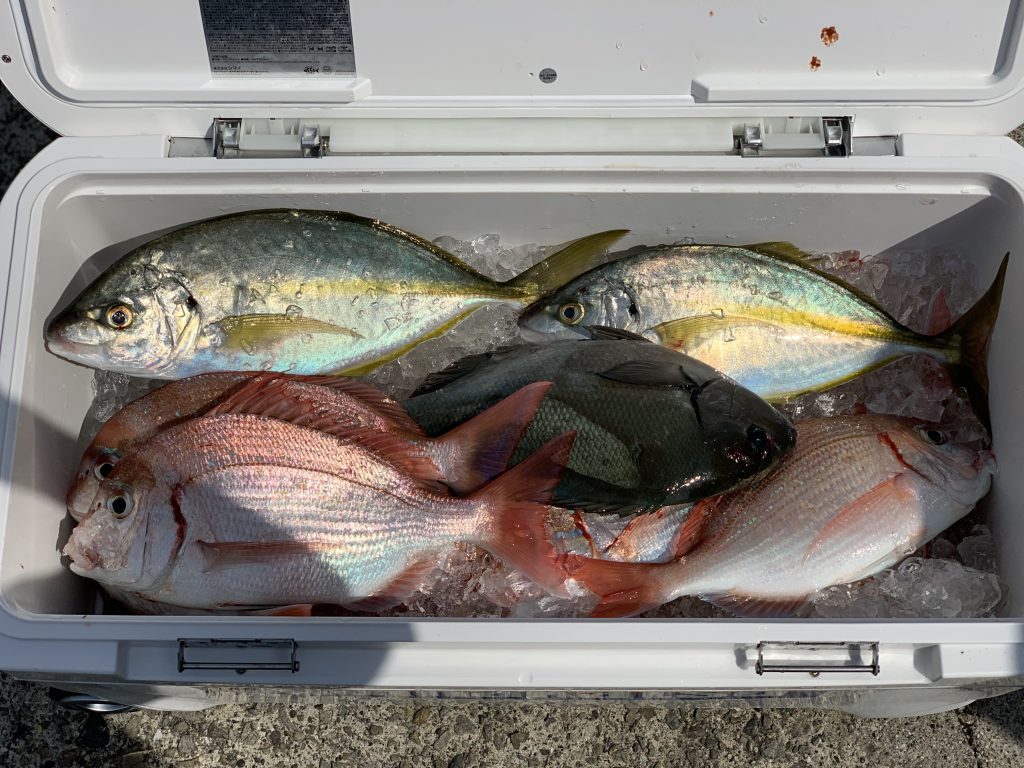 Third angler. He also did chumming. On this day, there are several anglers who did chumming fishing , but they all got annoyed by shark and small mackerel. However, this angler got a couple of white trevally, crimson seabream and smallscale blackfish. They all are tasty fishes to eat.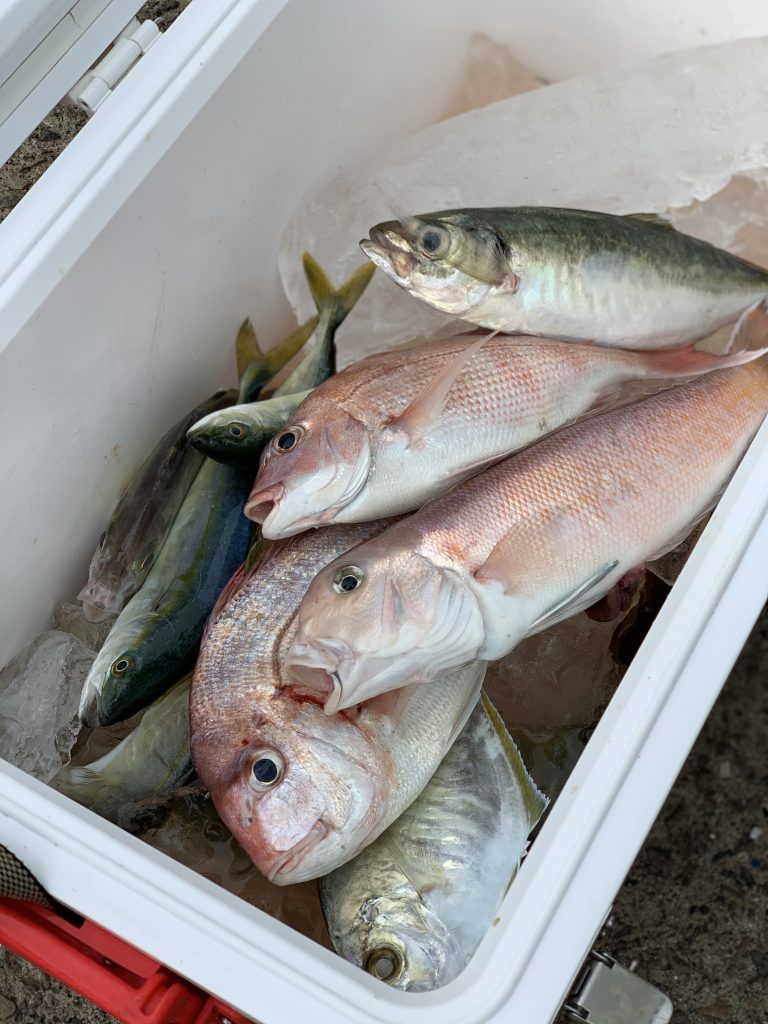 Fourth angler.  He, again did chumming and got annoyed by shark and small mackerel. Like previous angler, this angler also got successful result by catching Tilefish.
As introduced in previous article, there are three kinds of tilefish in Japan, and White tilefish, which this angler caught, is most expensive one among all.
These results are all from private fishing, but here at Yoshino Marina Resort, there are several leisure fishing services.
Lure fishing (Only in Japanese)
Raw bait fishing like chumming? Below is one who guide you to fishing paradise.
Captain Okkamu's Reservation Information :
E-mail : syoko1@city.susaki.lg.jp (in English & Japanese)
Or, contact us at 0889-42-3951
(Telephone in English & Japanese, available Mon~Th, 8:30~17:15 in Japan standard time),
For the details for fishing tour is here (see "Boat Fishing・Raw Bait Style").
Location of port is here.
Captain Okkamu above is mainly fishing with raw or live bait but we, Susaki Tourism Fishing Center, provide lure fishing service as well.
Fishing style is called "Tairaba" which is effective for Red Snappers and other kinds of snappers.
Detail is here.
As well as lure fishing service, we also provide the service that carries anglers to offshore inlets for Smallscale Blackfish and Striped Beakfish.
It is highly recommend to aim those fishes here in Susaki . Detail is here.
We will see you at next information update and hopefully at Susaki for fishing in future after corona virus disaster ceased!
Fish on!!