Hello, world anglers !
How's life in your country?
Corona Virus is scary, needless to mention, but unexpected & sudden disaster has also strong impact on life.
Last night in Susaki, at 0:30 AM, I woke up all the sudden in the middle of night and right after I became concious,
floor of my room started vibrating vertically and all the sudden, apartment got shook laterally with massive power.
Coming back to this morning, news reported that that was an intensity 3 earthquake.
I thought that was 4.
Anyway, nothing is more important than life.
As long as living, we can do anything.
Oops, content is completely getting from a track.
OK, back to truck. I just wanted to share how I was scared last night.
On June 7th, while some anglers who did fishing with raw bait, there are some anglers who did jigging on the ocean.
Those people had a blast from the photos we received from Yoshino Marina Resort.
Let's get tours!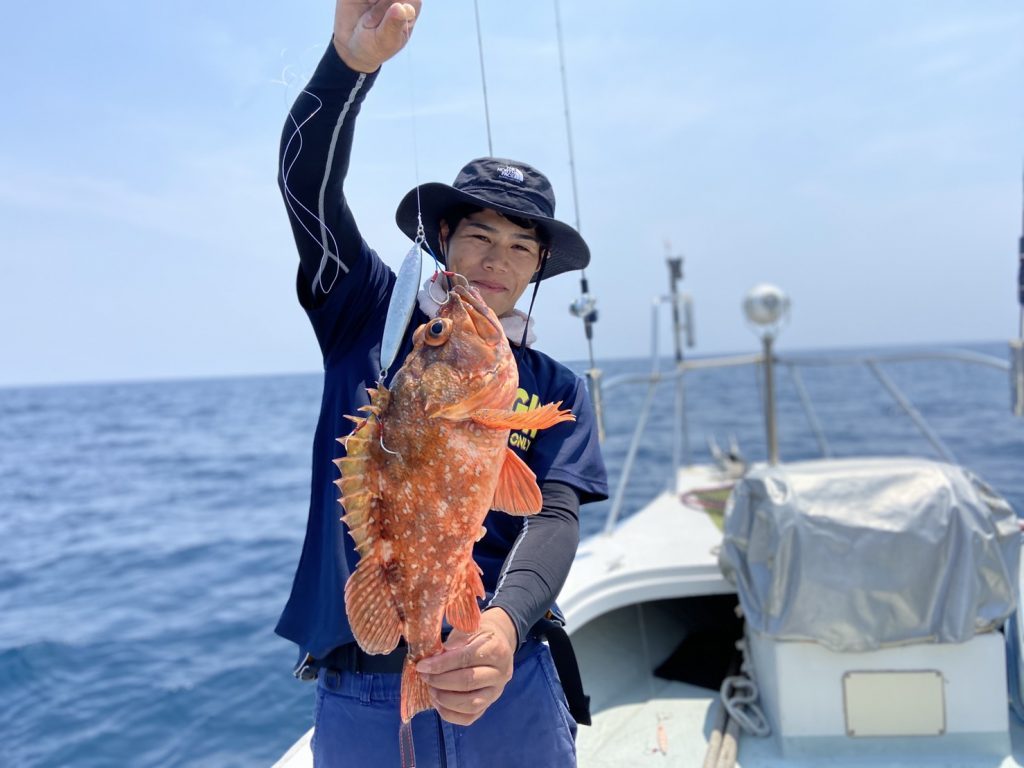 Good-sized Red marbled Rockfish!
Sword fish!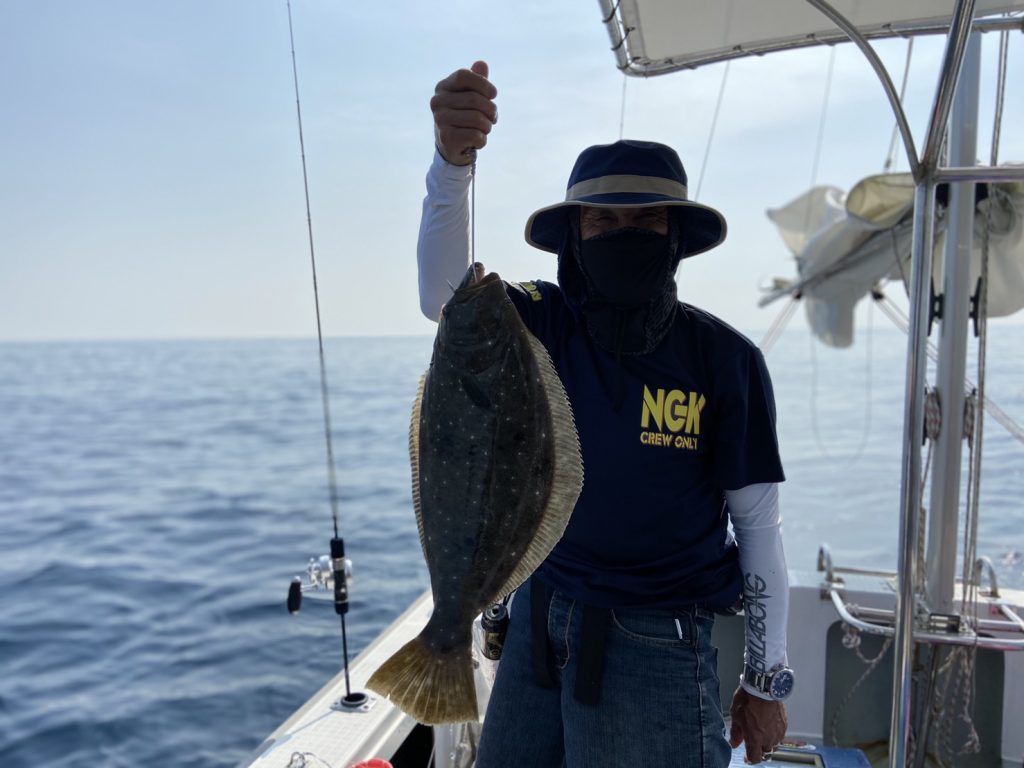 Flat fish! Three expensive sea floor fishes lined up!
Black spotted grouper! Rare and delicious fish!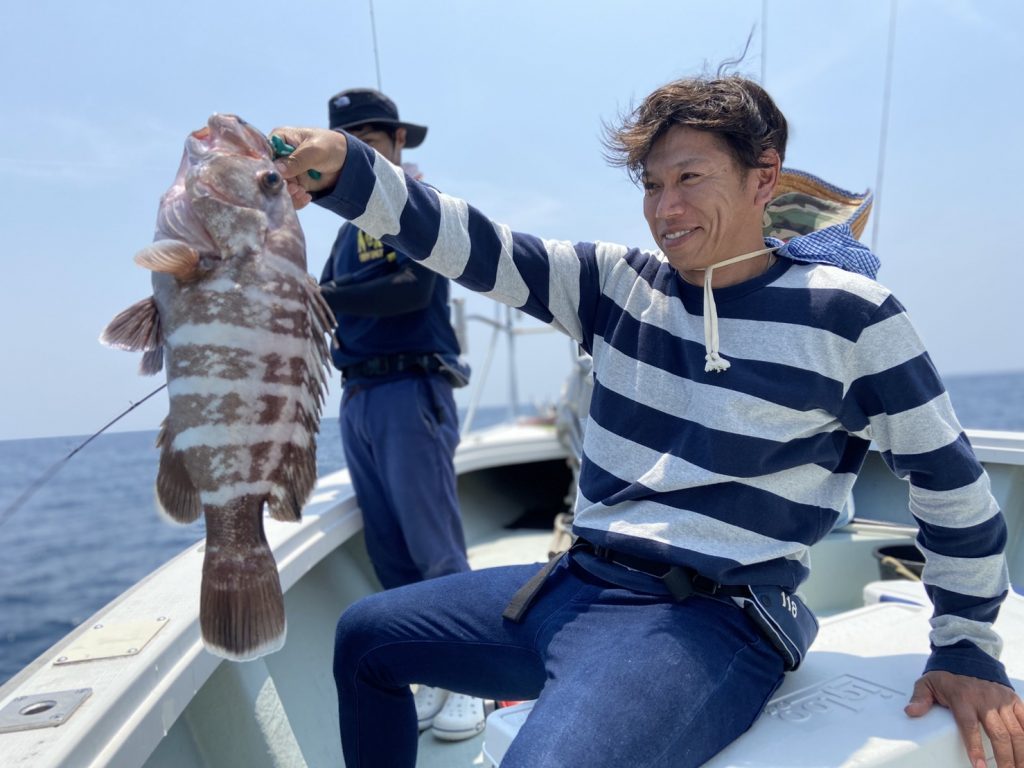 Aand, regular rock fish member,  six banded grouper.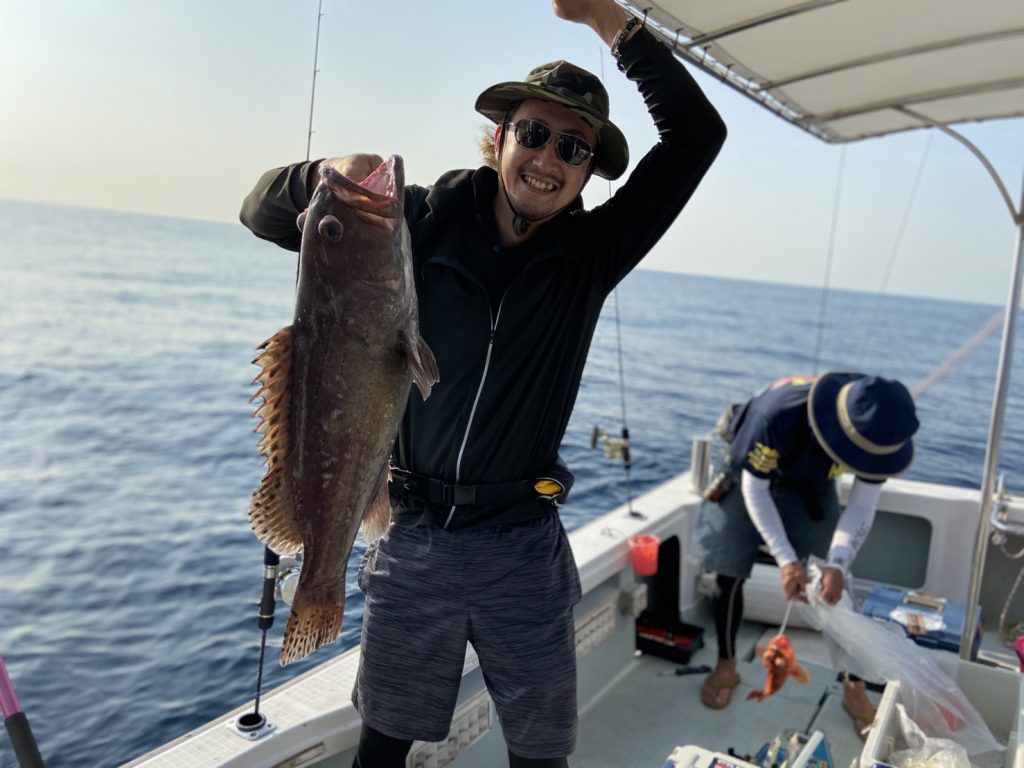 A striped grouper (maybe)!  It is day of full of rare groupers!
So, as a result, all the fishes caught in this boat was.....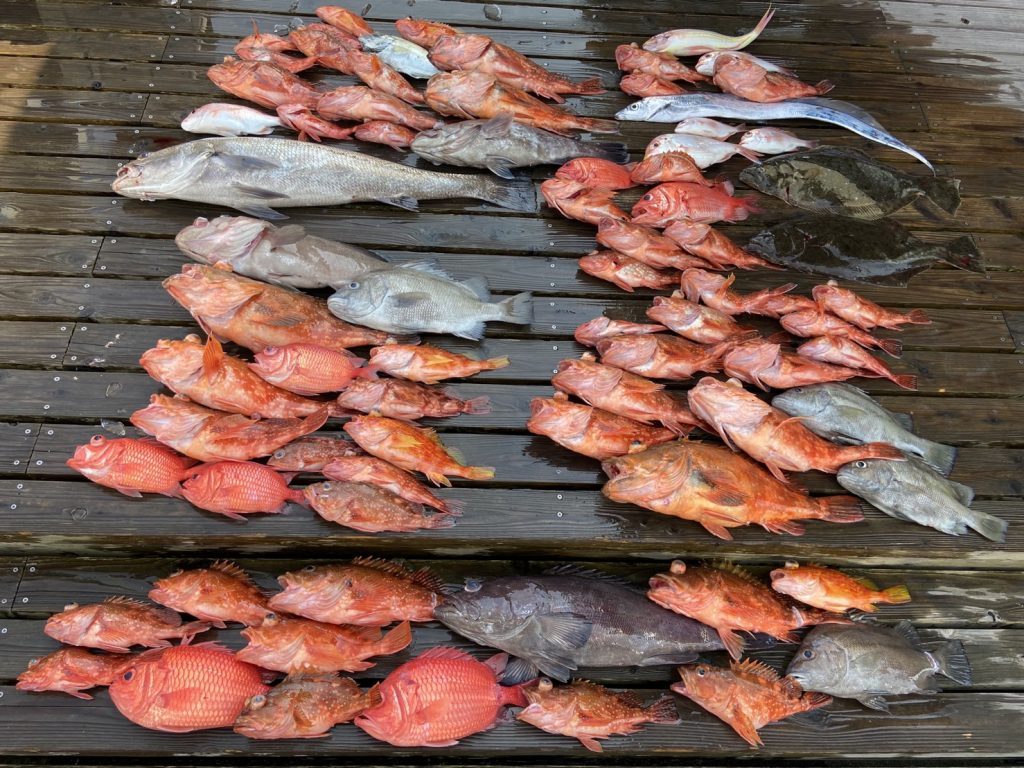 What a gorgeous day !
Additionally, there was another boat jigging on same day. That boat's result is...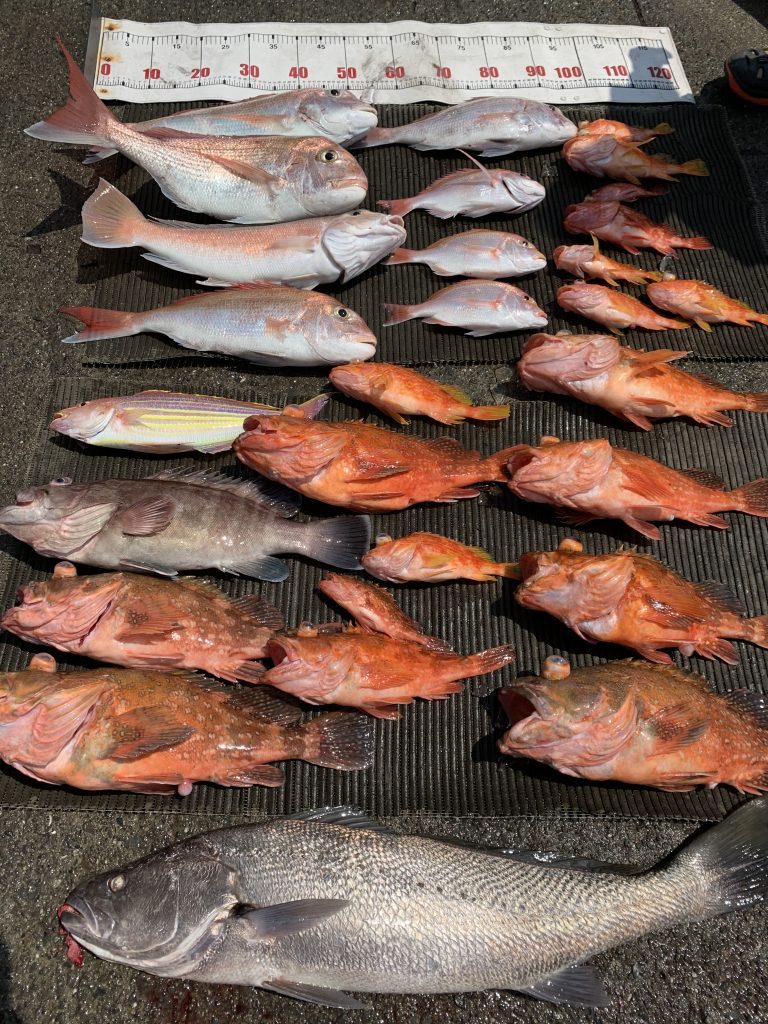 Giant jawfish and (white) tilefish!  Why didn'I go fishing this day?
People who got these fishes used a service provided from Yoshino Marina Resort service.
After corona virus disaster ceased, come to susaki for once-in-life fishing experience!
Details are here---  Yoshino Marina Resort (written only in Japanese).
While Yoshino Marina Resort is mainly providing lure fishing service, there is fishing service using raw bait.
Yes, that's captain Okkamu.
Captain Okkamu's Reservation Information :
E-mail : syoko1@city.susaki.lg.jp (in English & Japanese)
Or, contact us at 0889-42-3951
(Telephone in English & Japanese, available Mon~Th, 8:30~17:15 in Japan standard time),
For the details for fishing tour is here (see "Boat Fishing・Raw Bait Style").
Location of port is here.
Captain Okkamu above is mainly fishing with raw or live bait but we, Susaki Tourism Fishing Center, provide lure fishing service as well.
Fishing style is called "Tairaba" which is effective for Red Snappers and other kinds of snappers.
Detail is here.
As well as lure fishing service, we also provide the service that carries anglers to offshore inlets for Smallscale Blackfish and Striped Beakfish.
It is highly recommend to aim those fishes here in Susaki . Detail is here.
We will see you at next information update and hopefully at Susaki for fishing in future!
Fish on!!