Hello, everyone!
How's your weekend?
I hope you guys had safe and relaxing time.
Yesterday, I went to a river to catch black seabream which swim up river from the sea.
I used a small crab as a bait to dodge the pufferfish. Yes, pufferfish swim up river too.
I believed that crab is safe from puffer and directly going into bream's mouth, but I was wrong...
Puffer eats on everything.....seriously.
After all, I only caught two puffers and nothing others.
Anyway,  let's go to June 6th fishing report.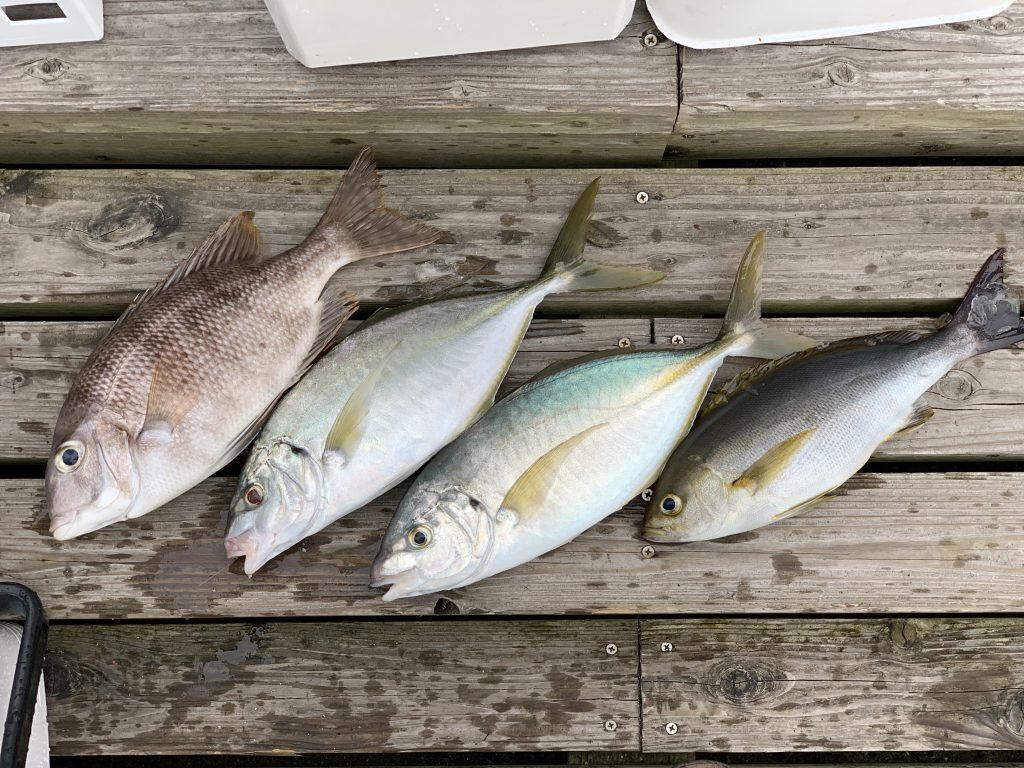 Two white trevally, most expensive type of fish among mackerel family in Japan.
I don't remember when the last time  I ate this fish was.  left one is....I  am not 100% sure but it looks like a Nakedhead.
Right one is a chicken grunt  which is really tasty.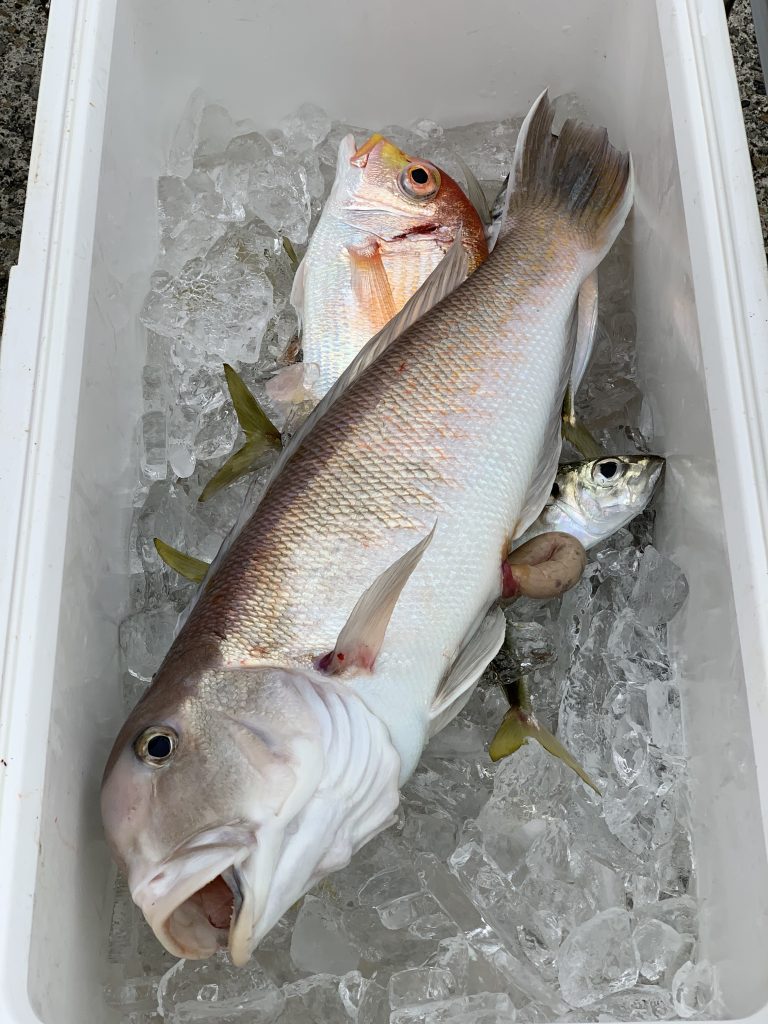 A big tilefish! Tilefish is divided into three kinds; Red tilefish, Yellow tilefish, and this one, White tilefish which is one of most expensive fish in Japan.
This size would be about 150~200USD in fish market.
Congratulations to who caught this fish. Captain Okkamu did his job.
Captain Okkamu's Reservation Information :
E-mail : syoko1@city.susaki.lg.jp (in English & Japanese)
Or, contact us at 0889-42-3951
(Telephone in English & Japanese, available Mon~Th, 8:30~17:15 in Japan standard time),
For the details for fishing tour is here (see "Boat Fishing・Raw Bait Style").
Location of port is here.
Captain Okkamu above is mainly fishing with raw or live bait but we, Susaki Tourism Fishing Center, provide lure fishing service as well.
Fishing style is called "Tairaba" which is effective for Red Snappers and other kinds of snappers.
Detail is here.
As well as lure fishing service, we also provide the service that carries anglers to offshore inlets for Smallscale Blackfish and Striped Beakfish.
It is highly recommend to aim those fishes here in Susaki . Detail is here.
We will see you at next information update and hopefully at Susaki after Corona Disaster ceased.
Fish on!!
This information is provided by leisure fishing company, Yoshino Marina Resort in Susaki.