How's it going, everyone?
Some of you might be still restricted to go out for fishing and some can.
We hope everyone in this world can go out with their free will soon.
Alright, let's take a look at what Horse Mackerel brought anglers few days ago.  
First fish is same kind of what we introduced before.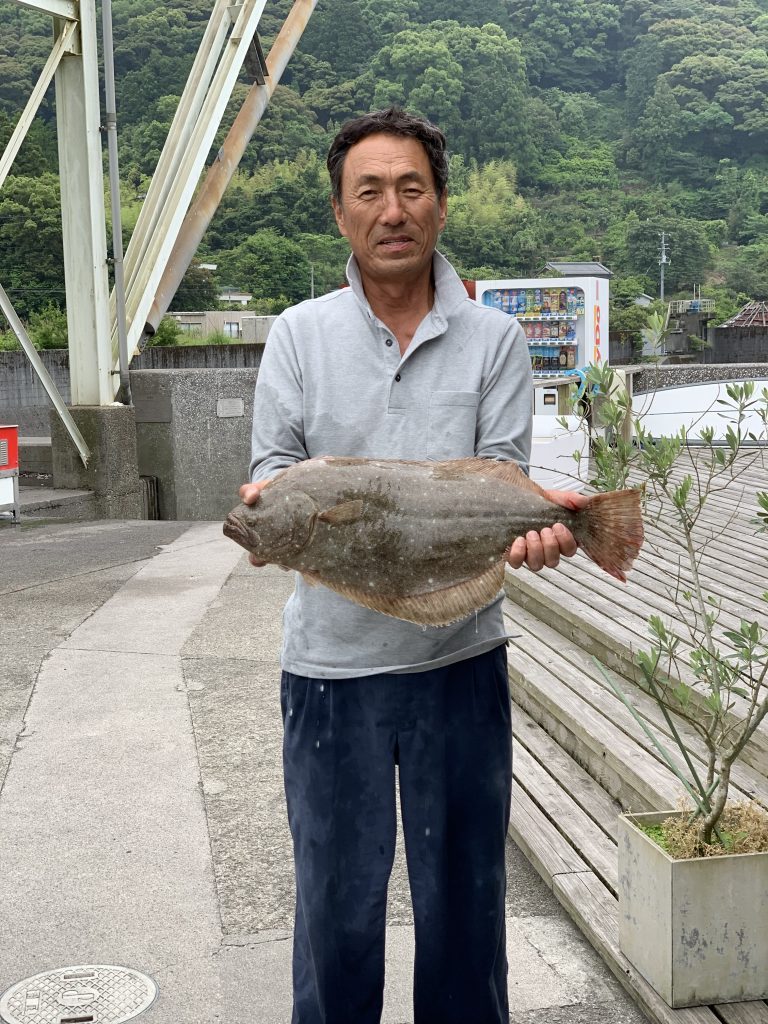 Flatfish! About 60cm,  2ft. I guess.
And, what we can see the inside of his cold box is....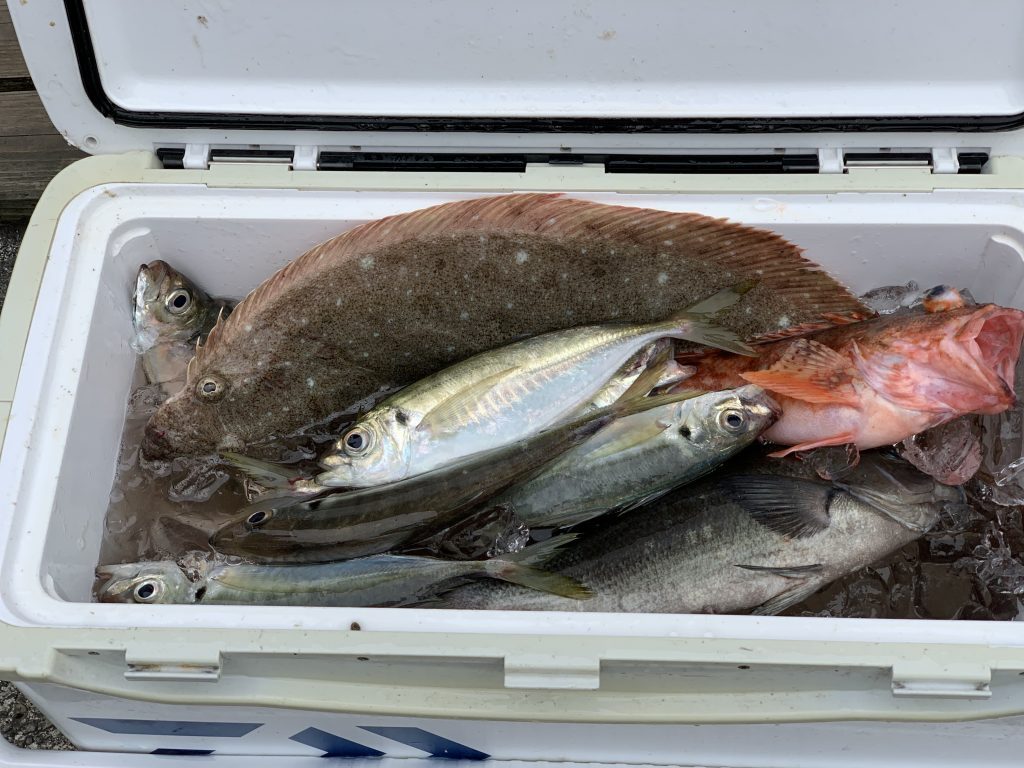 dada-n. Flatfish as top, smalscale blackfish , Red marbled rockfish as following.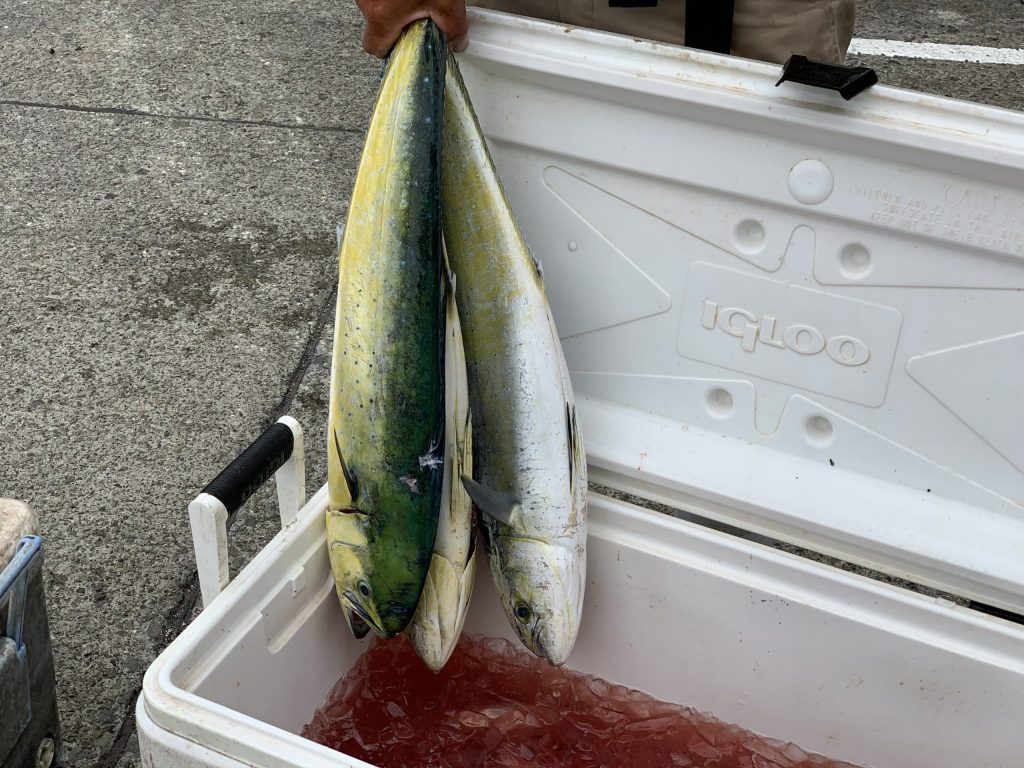 Big dolphin fishes is caught.
Next predatory fish is ...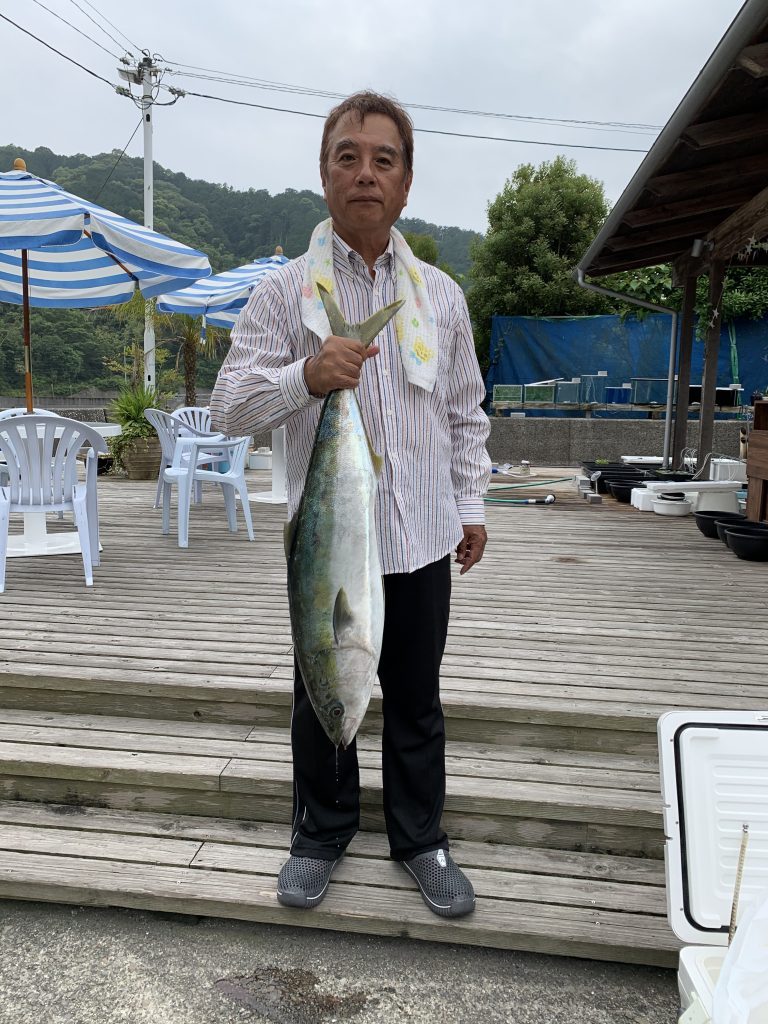 Yellowtail over 90cm,  35.4in !! Congratulations, angler! According to the website of Yoshino marina resort, he didn't consume this fish by himself. I wonder who received this fish...
Well, if I get a call from him, I will fly to get that big fish....
Anyway, this is the information distributed from Yoshino Marina Resort which provides various kinds of fishing style.
Though informaiton is written only in Japanese, this page  introduces the details of fishing service .
Yoshino Marina Resort  Fishing Services (Only in Japanese) 
Location of port is here.
Other than Yoshino Marina Resort, Susaki Tourism Fishing Center provides lure fishing service as well.
Fishing style is called "Tairaba" which is effective for Red Snappers and other kinds of snappers.
Detail is here.
As well as lure fishing service, we also provide the service that carries anglers to offshore inlets for Smallscale Blackfish and Striped Beakfish.
It is highly recommend to aim those fishes here in Susaki . Detail is here.
We will see you at next information update and hopefully at Susaki for fishing in future!
Fish on!!