Hello, everyone!
How is everyone doing so far ? 
Here in Susaki, it is getting hot and we feet that we  are at the beginning of the summer
which is probably most abundant amount of fish thrive!
As some of you might know, beginning of summer in Japan is with rainy season.
When rained a lot, catfish run up through shallow waterway to look for bait.
When rained a lot, seabass gets excited and becomes more active to chase lures.
When rained a lot, seabream gets excited as estuary gets muddy by flowing rainy river water.
Long story short, Japan is entering best fishing season.
Emergency alert due to Corona virus in Japan has already been off, so that going for fishing is not illegal.
Hopefully, alert in your country is turned off and you can go fishing at free will soon!
Ok, let's move onto the today's fishing report!
Today's report is from May 30th and a marina located in Susaki.
May 30th was sunny with little winds and waves.  Anglers were enjoying jigging and these are their footage photos.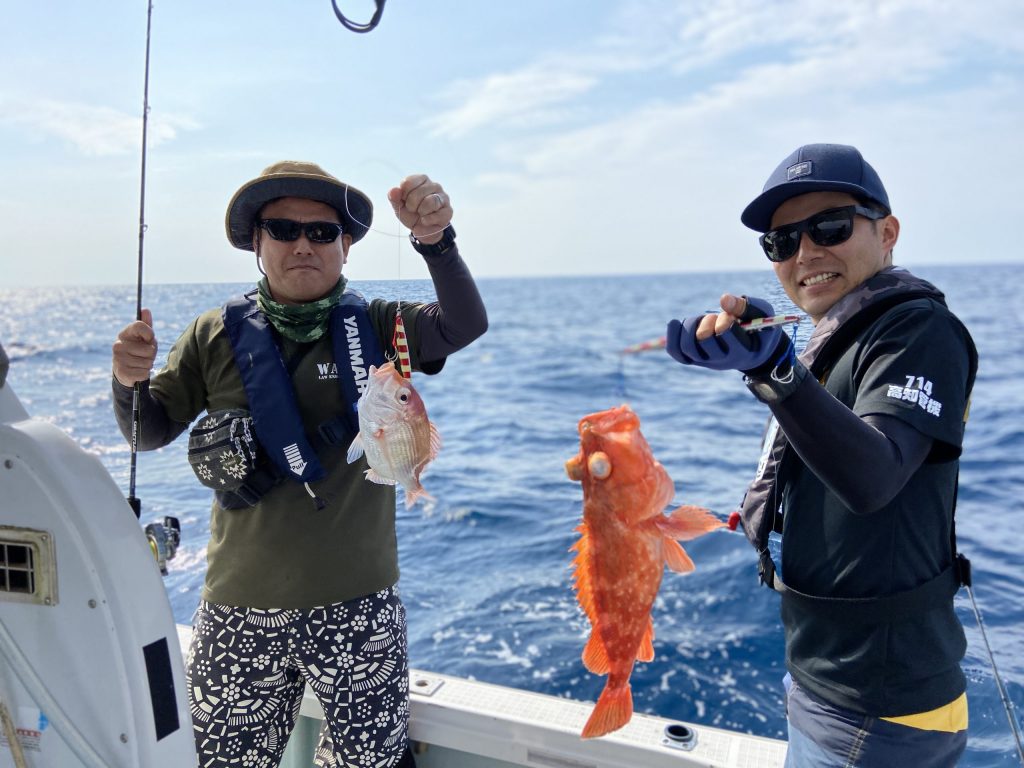 Two men with Red marbled rockfish and Yellowback seabream.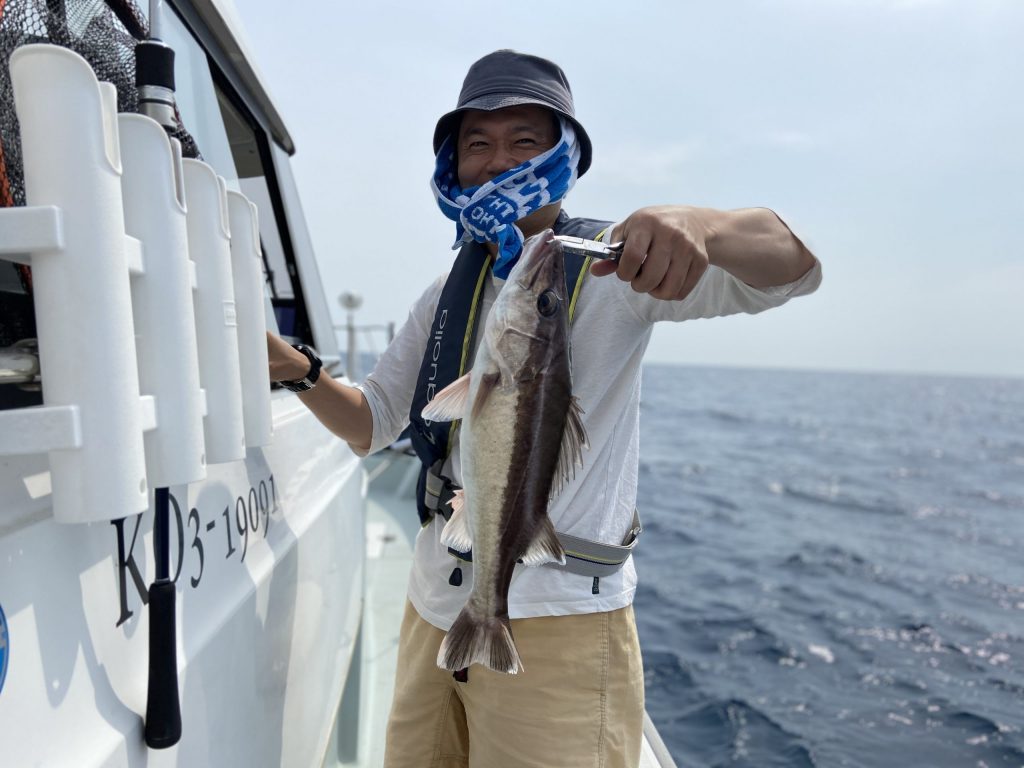 Saw-edged Perch !!  One of most rare and expensive fish !!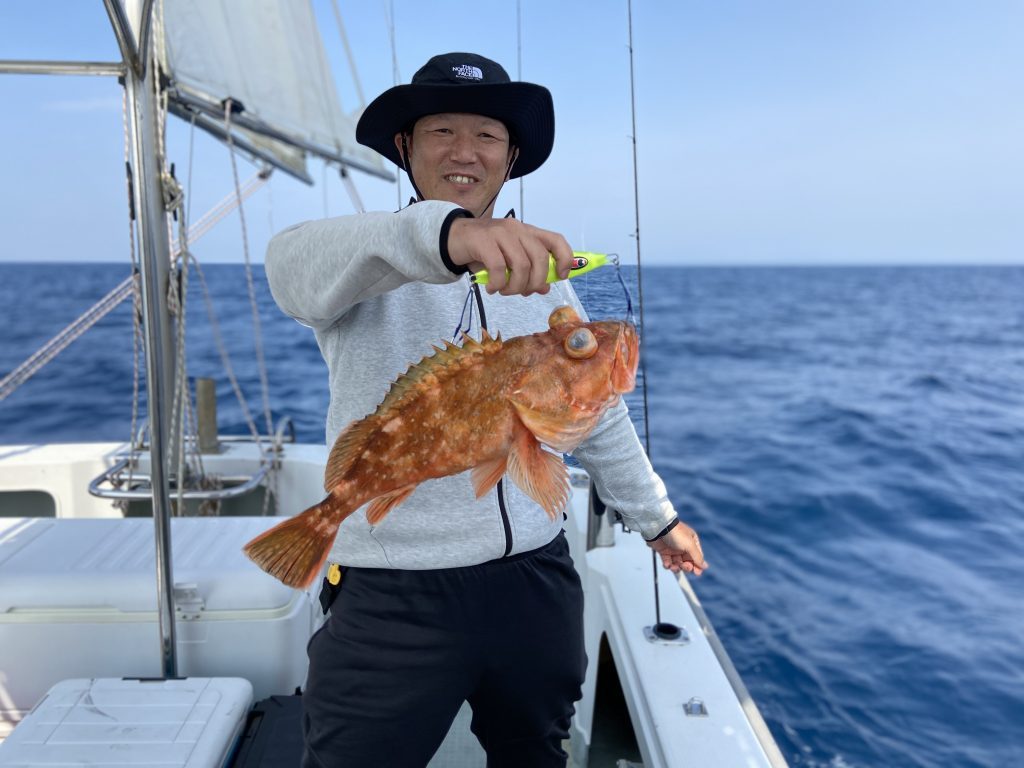 Big Red marbled rockfish !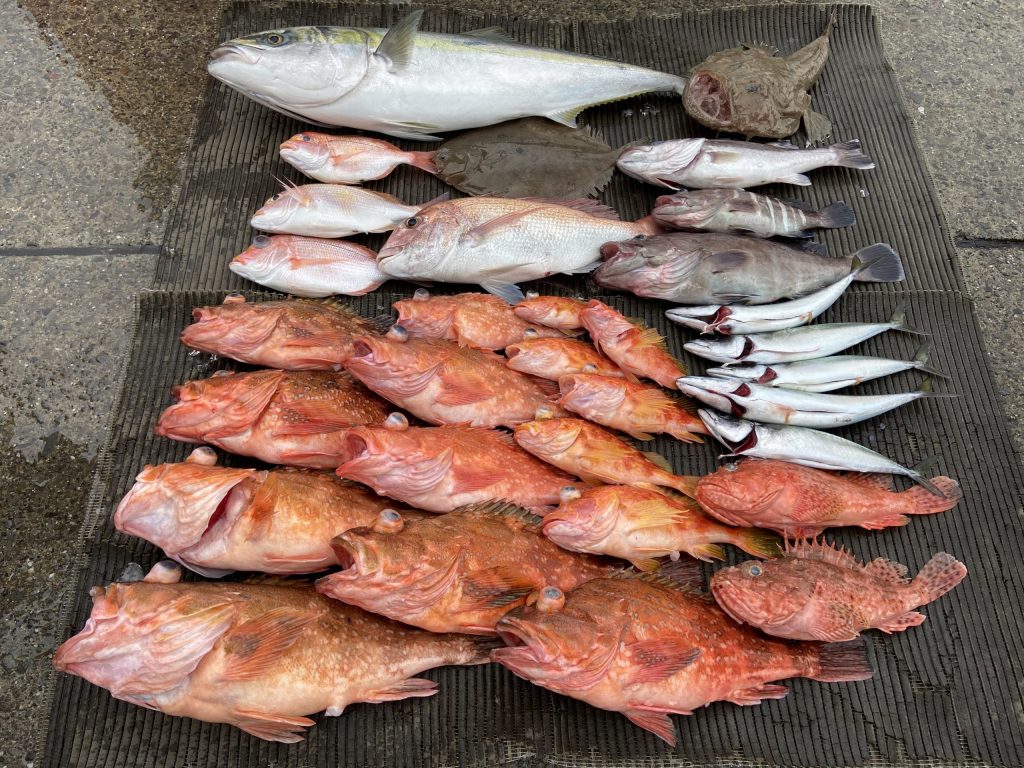 These are the result of the day!  Giant red marbled rockfish and Yellowtail look very outstanding but look at the fish at top-right corner.
Let's take a look at it closer !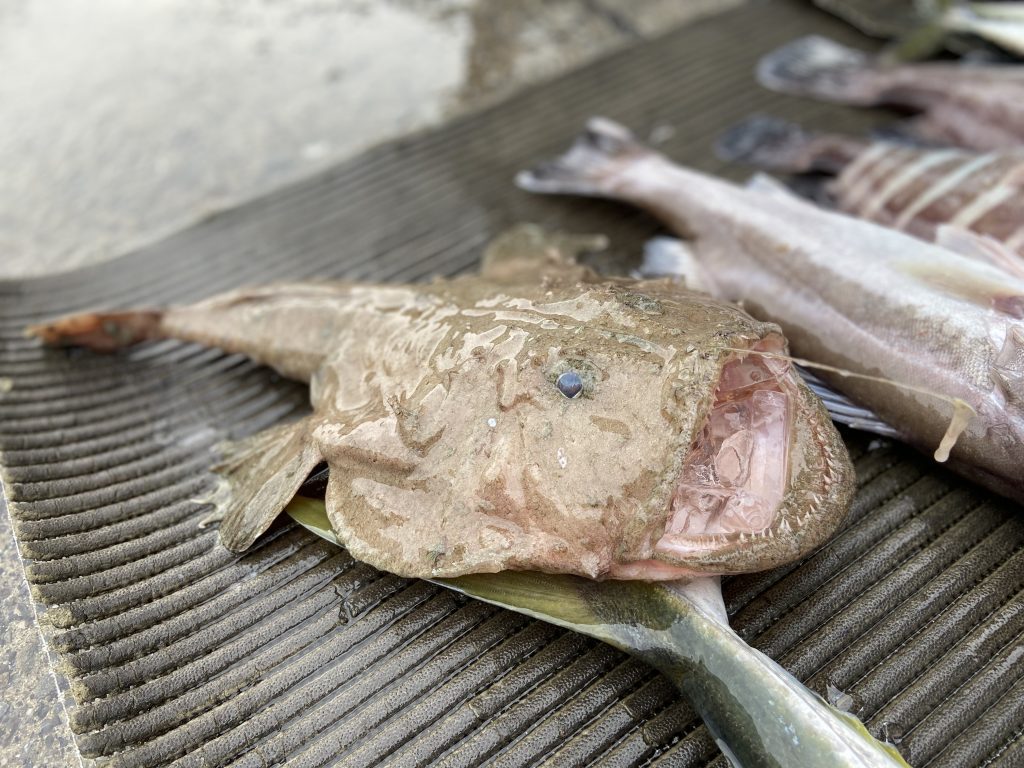 Angler caught an anglerfish(monkfish)!
I have never seen anyone who caught this fish by fishing. Congratulations to who caught this!
Once this corona disaster ceased, please put Susaki into your bucket list.
Details are here. Yoshino Marina Resort (Sorry! only in Japanese)
Location of port is here.
Captain Okkamu above is mainly fishing with raw or live bait but we, Susaki Tourism Fishing Center, provide lure fishing service as well.
Fishing style is called "Tairaba" which is effective for Red Snappers and other kinds of snappers.
Detail is here.
As well as lure fishing service, we also provide the service that carries anglers to offshore inlets for Smallscale Blackfish and Striped Beakfish.
It is highly recommend to aim those fishes here in Susaki . Detail is here.
We will see you at next information update and hopefully at Susaki for fishing in future!
Tight lines!!