Good morning, afternoon, and evening, everyone on earth !
How's it going ? Here in Susaki is getting close to rainy season day by day and humidity is going up as time goes by.
A lot of people hates this season due to growing mold on clothes and so on.  
However, there are not just only bad things about rainy season.
Rainy season brings lots of rain and lots of rain raise the water level of waterway.
Then, catfish swim into small waterway from the river and pond.
Yes, rainy season is the season that anglers can enjoy sight-fishing for catfish!
Oops, same as last article, my talk went to far wrong way.
Back to the track.
These days, we have only introduced about Horse Mackerel information.
However, it is not only fish we can catch in this rich sea of Susaki.
This time, we would like to introduce the jigging fishing in Susaki.
Let's see the footage!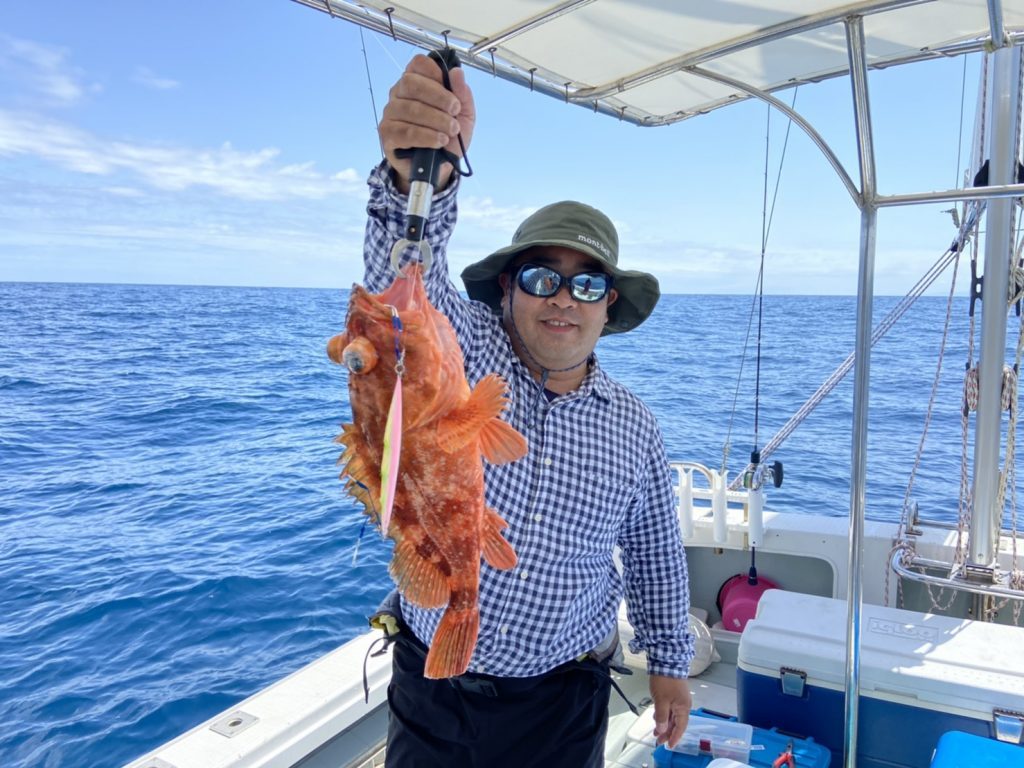 A large Red Marbled Rockfish!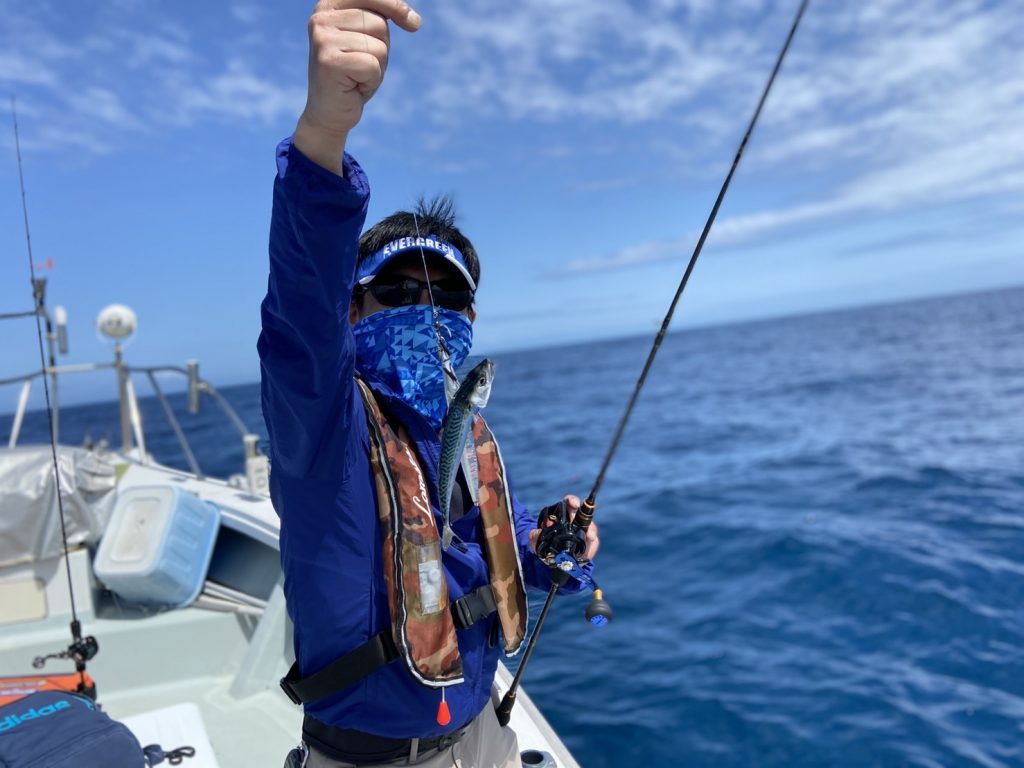 Well, sometimes happens....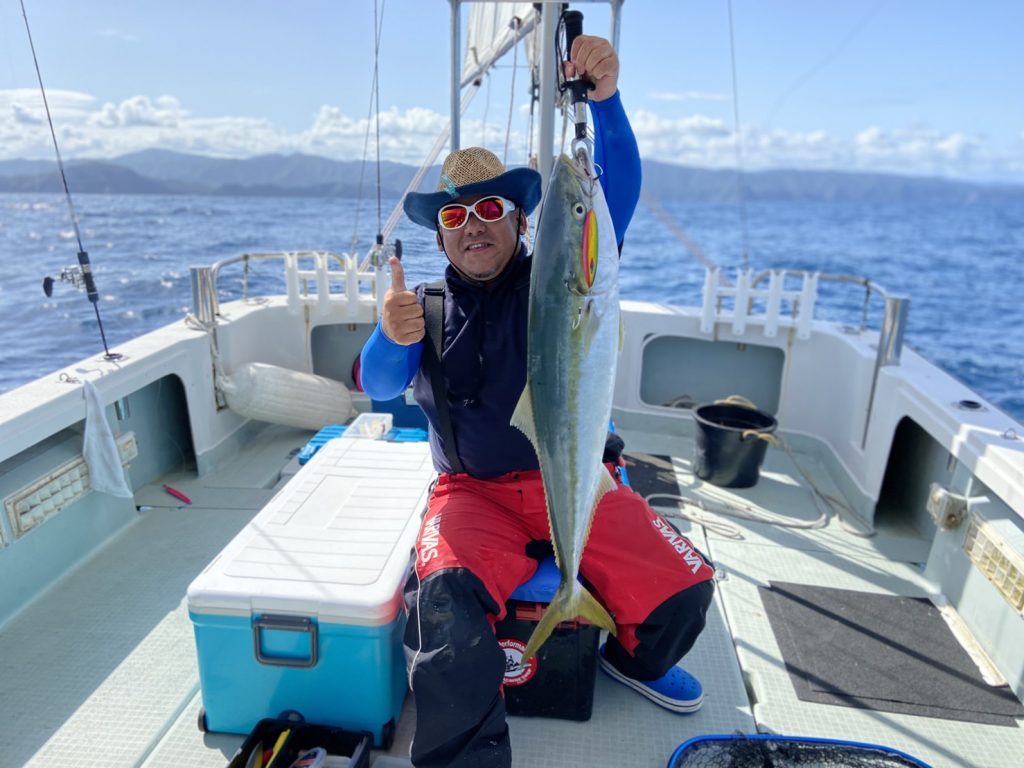 Good size Yellow tail!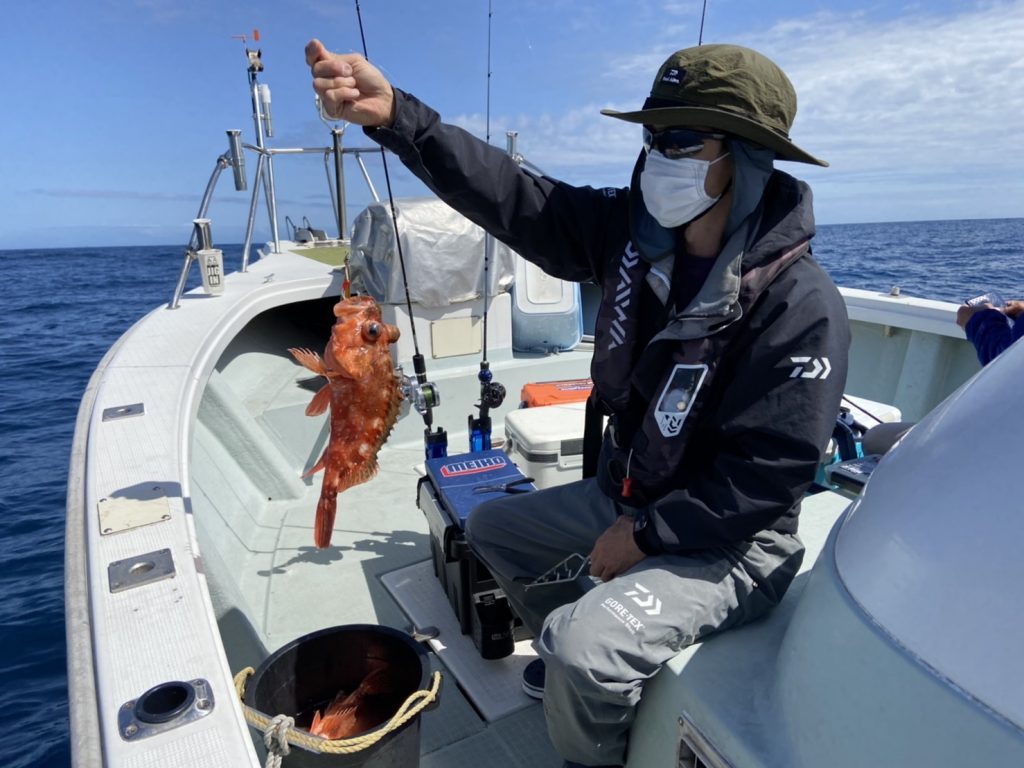 Another Red marbled rockfish! And, there is one more in a bucket.
Such a nice day with relatively low waves and bright sunlight !
This is the fishing service provided from Yoshino Marina Resort(Only in Japanese).
Currently, corona virus is spreading all over the world and moving between countries is unable.
Once corona virus disaster is ceased, keep Susaki in your travel list !
We are looking forward to seeing you all here at Susaki!
And, if you are interested in more fishing service, of course there is an expert of offshore boat fishing available.
Captain Okkamu's Reservation Information :
E-mail : syoko1@city.susaki.lg.jp (in English & Japanese)
Or, contact us at 0889-42-3951
(Telephone in English & Japanese, available Mon~Th, 8:30~17:15 in Japan standard time),
For the details for fishing tour is here (see "Boat Fishing・Raw Bait Style").
Location of port is here.
Captain Okkamu above is mainly fishing with raw or live bait but we, Susaki Tourism Fishing Center, provide lure fishing service as well.
Fishing style is called "Tairaba" which is effective for Red Snappers and other kinds of snappers.
Detail is here.
As well as lure fishing service, we also provide the service that carries anglers to offshore inlets for Smallscale Blackfish and Striped Beakfish.
It is highly recommend to aim those fishes here in Susaki . Detail is here.
We will see you at next information update and hopefully at Susaki for fishing in future!
Fish on!!