Hello, world anglers!
Hope you guys are fine and healthy wherever you are.
Here in Susaki has a fine view with blue sky, clouds at high, and greeny green on mountains.
I really miss the day before corona disaster begins.
Alright, let's go back to today's topic.
Here in Japan, there is a famous fishing comic and main character is well-known among anglers.
Because this comic is popular, it became series of film.
In fact, main character in this comic is modeled from an actual angler.
That is him, Mr. Kurozasa.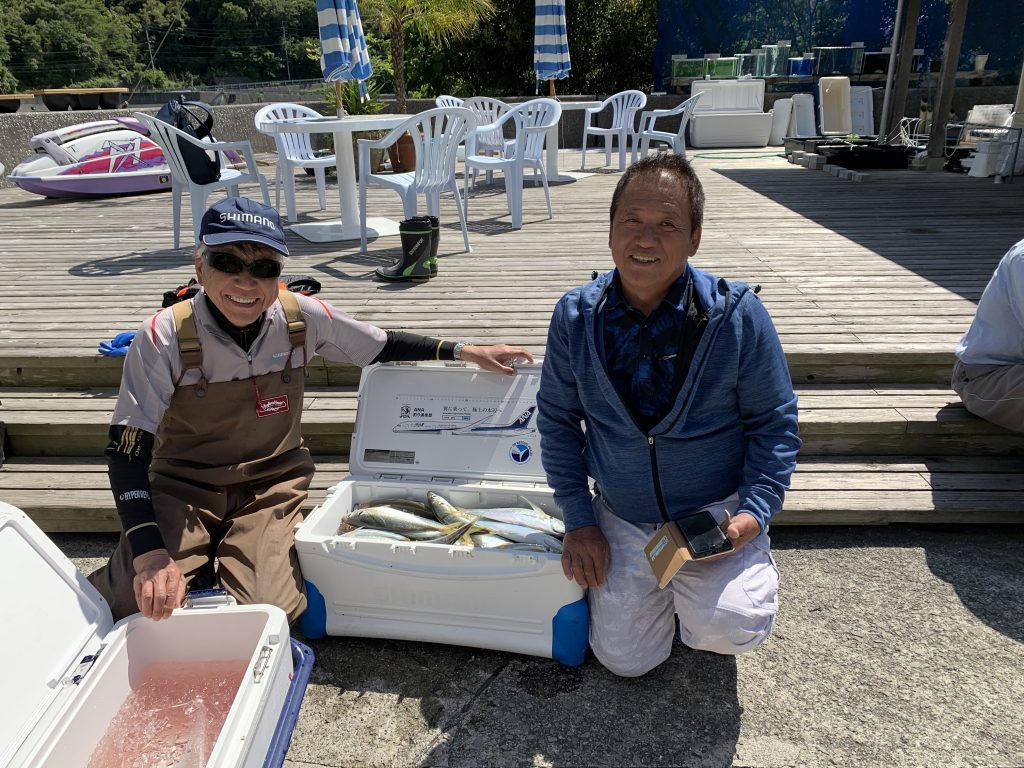 Mr. Kurozasa is on left and Captain Okkamu is on right with a bucket of horse mackerel.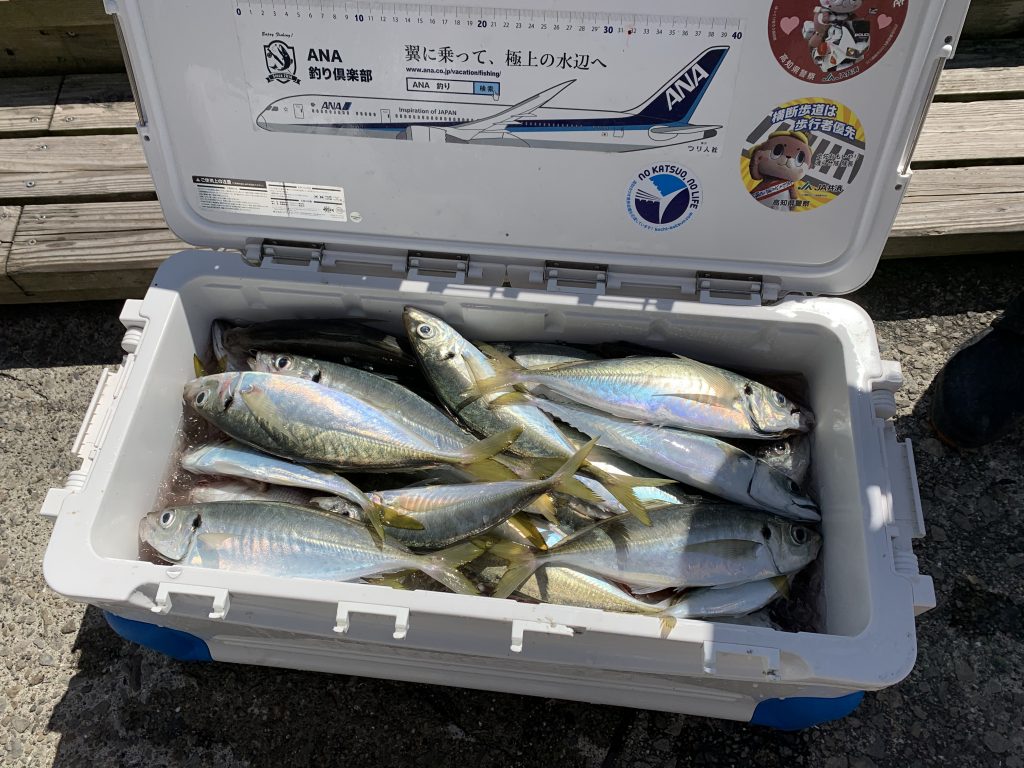 Saying about Captain Okkamu, lots of horse mackerel are  something promised before going to fish.
I, web editor, am wondering that horse mackerel is well-fished in other countries while horse mackerel is pretty popular to catch here in Japan.
This is from our captain Okkamu.
Captain Okkamu's Reservation Information :
E-mail : syoko1@city.susaki.lg.jp (in English & Japanese)
Or, contact us at 0889-42-3951
(Telephone in English & Japanese, available Mon~Th, 8:30~17:15 in Japan standard time),
For the details for fishing tour is here (see "Boat Fishing・Raw Bait Style").
Location of port is here.
Captain Okkamu above is mainly fishing with raw or live bait but we, Susaki Tourism Fishing Center, provide lure fishing service as well.
Fishing style is called "Tairaba" which is effective for Red Snappers and other kinds of snappers.
Detail is here.
As well as lure fishing service, we also provide the service that carries anglers to offshore inlets for Smallscale Blackfish and Striped Beakfish.
It is highly recommend to aim those fishes here in Susaki . Detail is here.
This information is provided from Yoshino Marina Resort.
Fish on!!