Hello, world anglers!
Hope you all are fine and healthy.
Please stay safe from Corona virus.
Alright, today's fishing report is about May 17th.
Let's see what the anglers got on this day.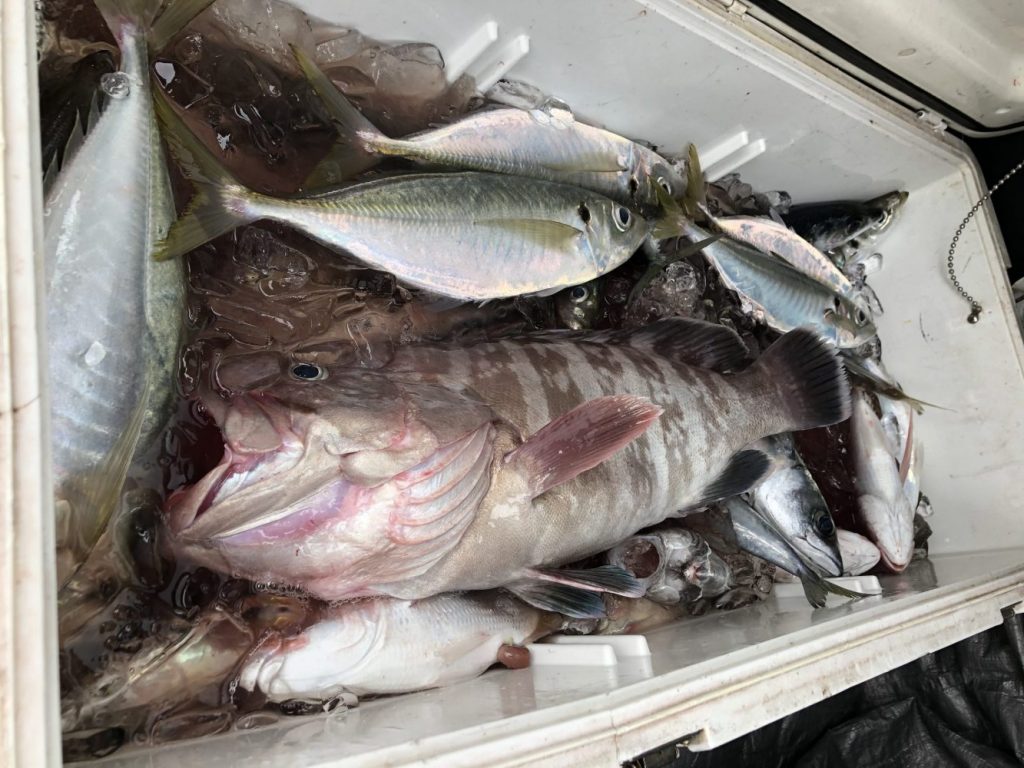 40cm, 16in over horse mackerel and a large Six banded grouper!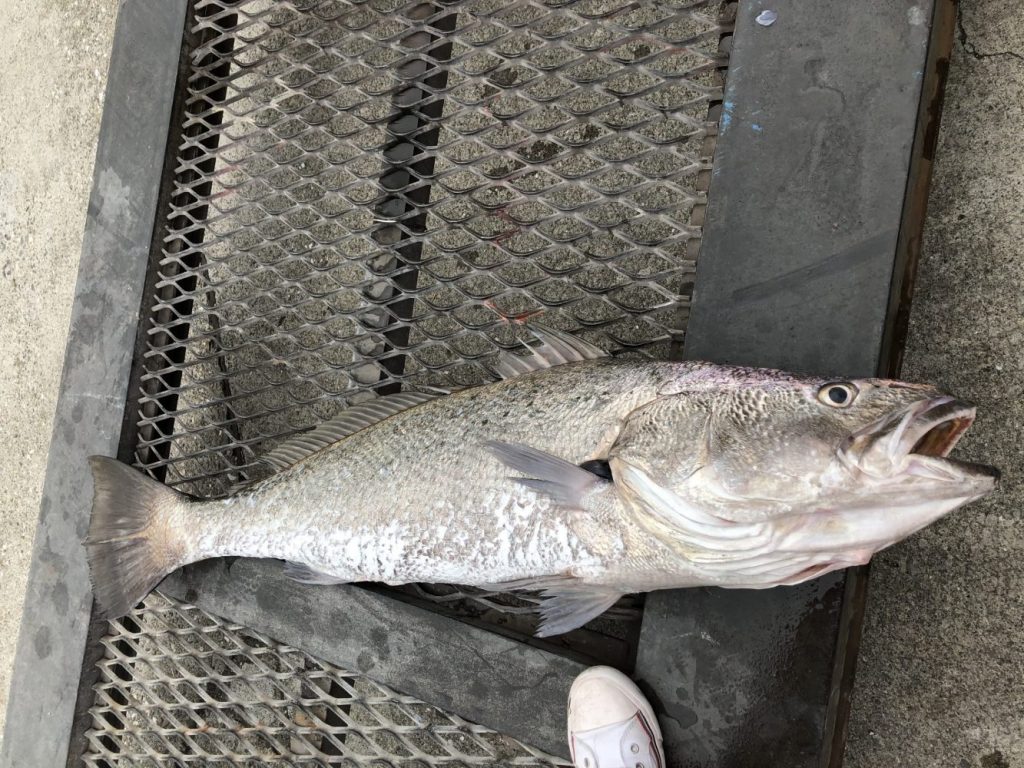 And, 15kg, 33lb, Jawfish!!  
Personally speaking, frying is the best way to cook Jawfish since its meat has a lot of water.
If you have a chance to catch and eat Jawfish, please try fry it. Highly recommended!
Some fishing services available in Susaki
Captain Okkamu's Reservation Information :
E-mail : syoko1@city.susaki.lg.jp (in English, French & Japanese)
Or, contact us at 0889-42-3951
(Telephone in English & Japanese, available Mon~Th, 8:30~17:15 in Japan standard time),
For the details for fishing tour is here (see "Boat Fishing・Raw Bait Style").
Location of port is here.
Captain Okkamu above is mainly fishing with raw or live bait but we, Susaki Tourism Fishing Center, provide lure fishing service as well.
Fishing style is called "Tairaba" which is effective for Red Snappers and other kinds of snappers.
Detail is here.
As well as lure fishing service, we also provide the service that carries anglers to offshore inlets for Smallscale Blackfish and Striped Beakfish.
It is highly recommend to aim those fishes here in Susaki . Detail is here.
We will see you at next information update and hopefully at Susaki for fishing in future (at least after the vaccine for corona virus is made)!
Fish on!!
This information is provided from Yoshino Marina Resort