Hello, world anglers!
Greeting from Susaki Turism Fishing Center in Kochi, Japan.
Yoshino Marina Resort posted some great pictures in January 26th.
Let's take a look.
Red Snapper, Tilefish and Yellowback Seabream.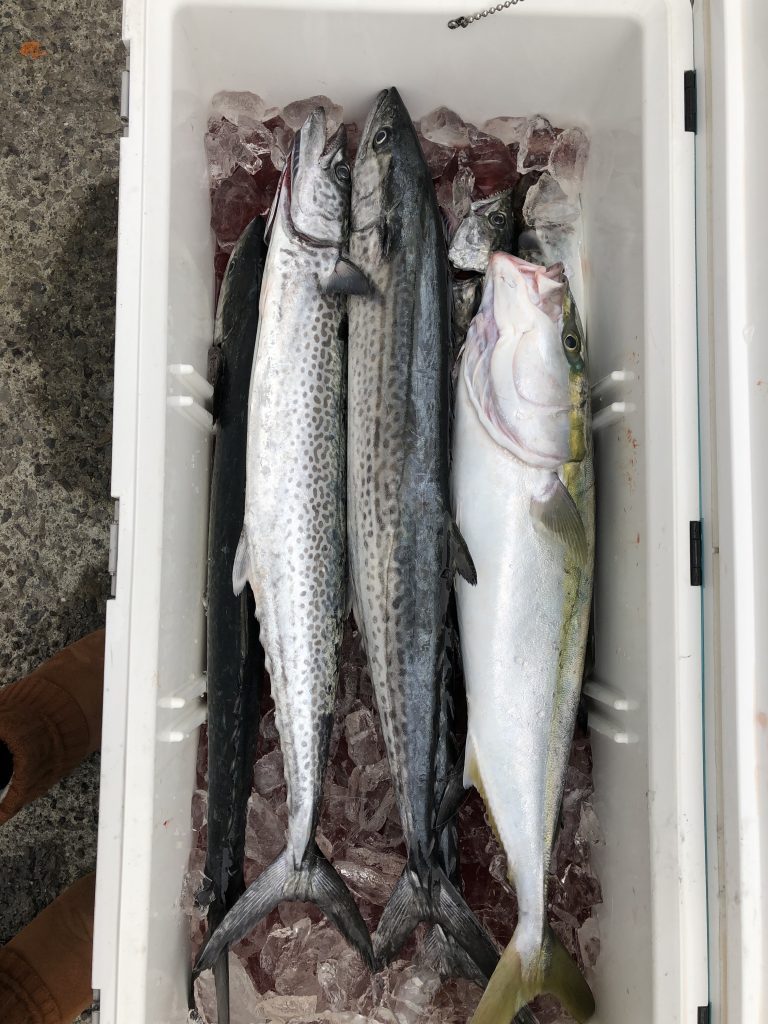 Spanish Mackerel and Yellowtail. They get more fat in winter, so they become tastier.
And, tuna! I didn't know they are swimming around Susaki during winter.
These photos are provided from Yoshino Marina Resort and it seems that there are many anglers who know 
how to catch variety of fishes in winter ocean.
There is a captain who knows how to fish well too.
That is Captain Okkamu.
If you come to Japan first time ever and would like to try fishing without being lonely with empty cold box, we highly recommend him to go fishing with.
Captain Okkamu's Reservation Information :
E-mail : syoko1@city.susaki.lg.jp (in English & Japanese)
Or, contact us at 0889-42-2311
(Telephone in English & Japanese, available Mon~Th, 8:30~17:15 in Japan standard time),
For the details for fishing tour is here (see "Boat Fishing・Raw Bait Style").
Location of port is here.
Captain Okkamu above is mainly fishing with raw or live bait but we, Susaki Tourism Fishing Center, provide lure fishing service as well.
Fishing style is called "Tairaba" which is effective for Red Snappers and other kinds of snappers. Here in Susaki,
winter is the best season for big snappers. We highly recommend Tairaba style fishing service.
Detail is here.
As well as lure fishing service, we also provide the service that carries anglers to offshore inlets for Smallscale Blackfish and Striped Beakfish.
Both fishes become fatter and fatter in winter and more tastier.
It is highly recommend to aim those fishes in winter . Detail is here.
We will see you at next information update and hopefully at Susaki for fishing in future!
Fish on!!