Hello, anglers! Greeting from Susaki, Kochi.
It is getting cold everyday, and hard to get out from bed every morning.
I hope everyone is having great fishing time under this cold weather.
Today's fishing report is one from December 15th.
Let's see what angler got.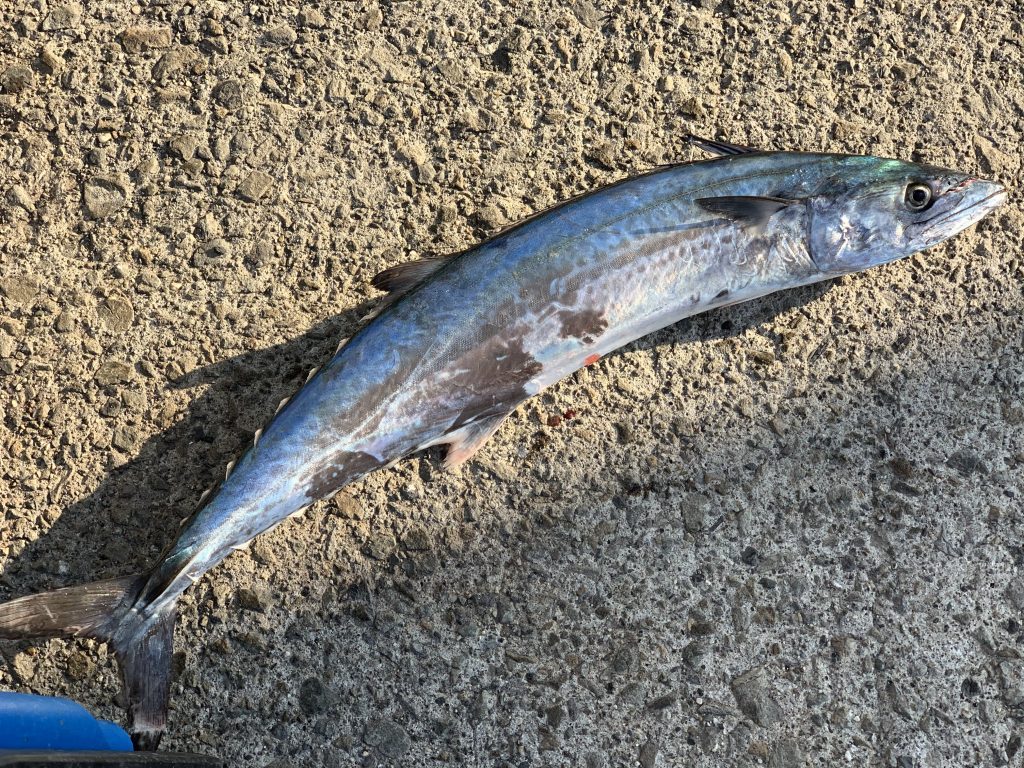 Giant Spanish mackerel. Its taste is different by the season. I believe winter is best for this fish.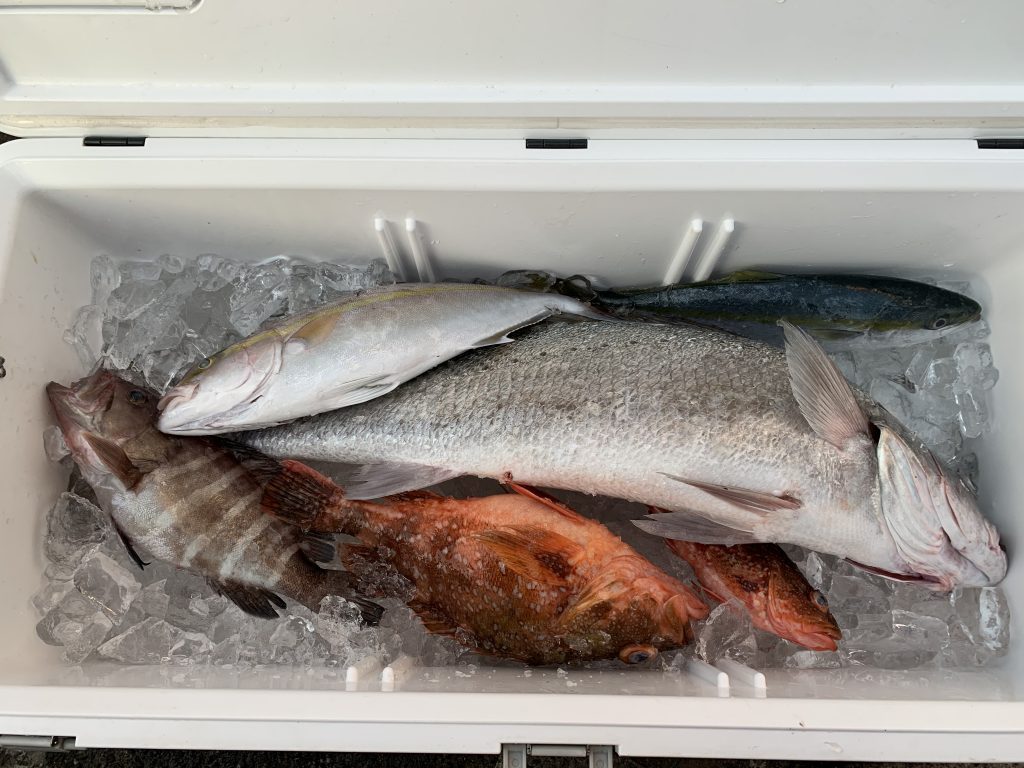 Six banded Grouper, Amberjack, Marbled Rock Fish and Jawfish. Good combination.
This looks great result of the day, but during fishing time, anglers kept catching Lizard Fish after Lizard Fish. Lizard fish is considered as annoying fish though it can be used for making fish cakes. Most of anglers don't like this fish. So, usually they release. That is why there is Lizard fish in this cold box.
This information has been provided from Yoshino Marina Resort.
They are providing various fishing services during winter.
Why dont't you reserve their fishing tour as a page of your Japan trip?
Location of port is here.
In addition to Yoshino Marina Resort, Susaki Tourism Fishing Center provides lure fishing service as well.
Fishing style is called "Tairaba" which is effective for Red Snapper and other kinds of snappers. Here in Susaki, winter is the best season for big snappers. We highly recommend Tairaba style fishing service. Detail is here.

As well as lure fishing service, we also provide the service that carries anglers to offshore inlets for Smallscale Blackfish and Striped Beakfish. Both fishes become fatter and fatter in winter and more tastier. It is highly recommend to aim those fishes in winter . Detail is here.
We will see you at next information update and hopefully at Susaki for fishing in future!
Fish on!!