Hello, world anglers!
It has been a while to update this page.
How's your recent catch ? Big ones or many ones? Either one makes  anglers' days good days and immerses them into a part of nature. That is one of joys of being anglers .
Ok, poem is over here.
As title said, now I would like to report the result of July 18th, which is yesterday. Yay, fresh info!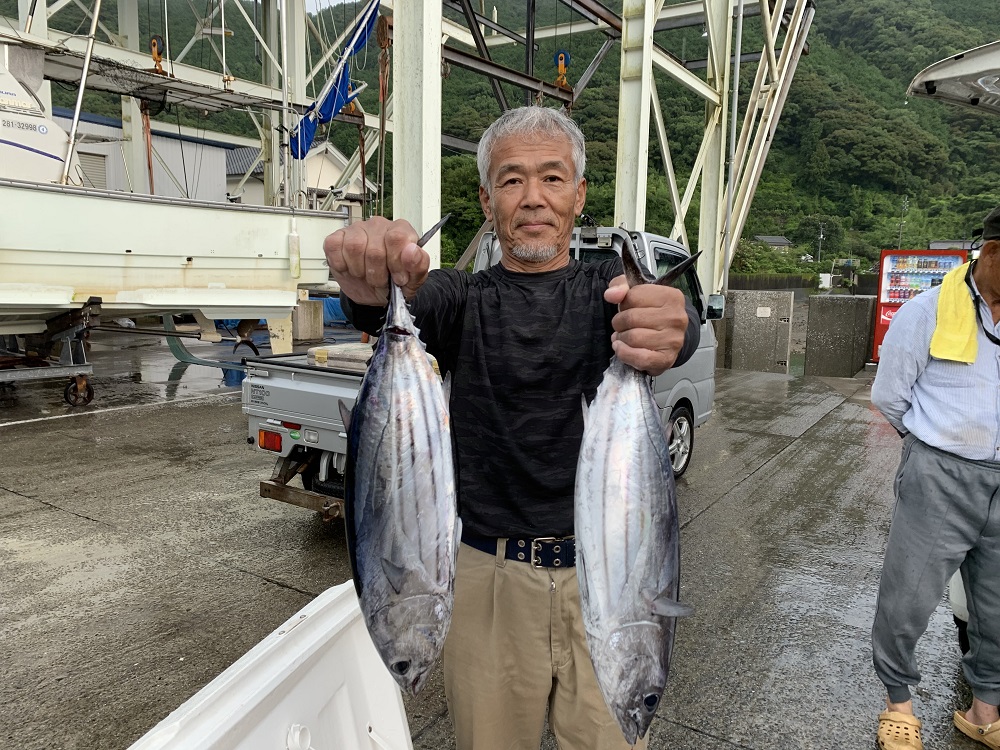 Customer and two bonitos in both hands.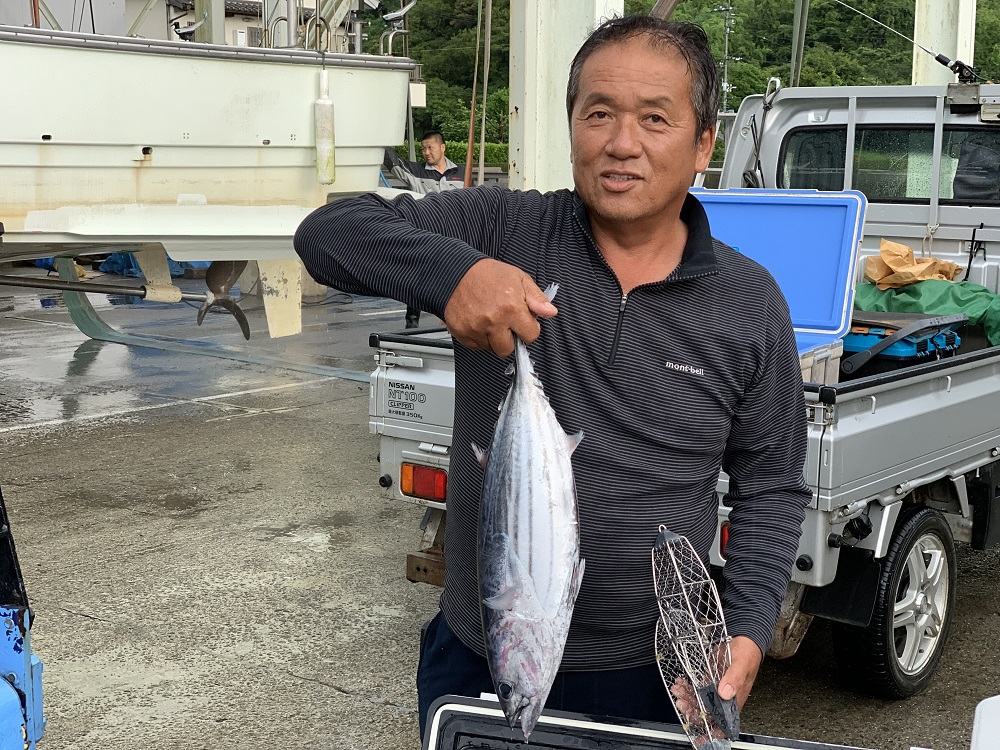 Captain Okkamu and a bonito and two chumming boxes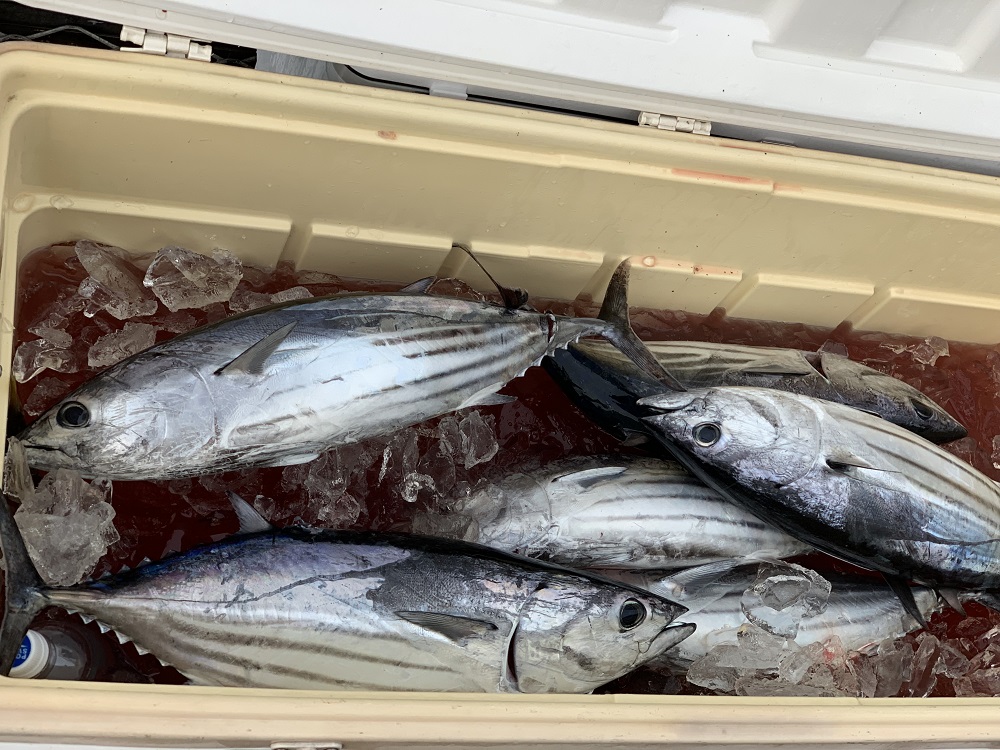 Bonito..... looks yummy.  drooling....
This day's condition was really harsh with massive amount of rain and strong winds.
But still, Captain Okkamu decided to go out for adventure.
And, boom.
If you are an angler, you might know the rule of nature.
Flat and calm day is best day for humans but not for fishing.
Little rough day makes fish careless than usual and fish tends to attack on bait more often.
And, this day was the day of Bonito fever.
There was a full of bonito and drifting method worked on them very well.
However, Hitting was easy but landing was up to luck of anglers.
Bonito was aggressively attacking on bait but hooking was  somehow shallow.
Though they made successful hooking, bonito was easyily hooked off...
As a result, they could only land 20~30% of bonito out of all hits.
Currently, Japan except Hokkaido is in rainy season.
However, it will be over within 2 weeks.
If you are planning to come to Japan, come after rainy season.
It will be hot but it is season that underwater environment becomes full of aquatic life.
And, hopefully you extend your trip in Japan to Susaki, Kochi for fishing.
This is from our captain Okkamu.
As we have been informing since last year, Captain Okkamu is constantly catching fishes. If you come to Japan first time ever and would like to try fishing without being lonely with empty cold box, we highly recommend him to go fishing with.
Captain Okkamu's Reservation Information :
E-mail : syoko1@city.susaki.lg.jp (in English & Japanese)
Or, contact us at 0889-42-2311
(Telephone in English & Japanese, available Mon~Th, 8:30~17:15 in Japan standard time),
For the details for fishing tour is here (see "Boat Fishing・Raw Bait Style").
Location of port is here.
Captain Okkamu above is mainly fishing with raw or live bait but we, Susaki Tourism Fishing Center, provide lure fishing service as well.
Fishing style is called "Tairaba" which is effective for Red Snappers and other kinds of snappers. We highly recommend Tairaba style fishing service.
Detail is here.
As well as lure fishing service, we also provide the service that carries anglers to offshore inlets for Smallscale Blackfish and Striped Beakfish.
It is highly recommend to aim those fishes in winter . Detail is here.
We will see you at next information update and hopefully at Susaki for fishing in future!
Fish on!!
This information was provided from Yoshino Marina Resort.