Hello, world anglers!!!
We are sorry for being late to update fishing information of Susaki.
Recently,  our homepage is kinda bad in condition and hard to update nwe fishing information.
We are trying to fix it but it takes time. We appreciate if you could understand that.
So, before introducing the result of the week  please share my tradgedy happened yesterday.
I went to surf fishing to aim flathead and flounder. However, first lure was gone with leader line when casted. Second lure was gone with  main PE line when casted. Third lure was gone due to unknown structure on sea floor. They all cost more than 10USD each. So, I lost 30USD in a day and didn't even get one bite !!! It has been a while to lose 3 lures in a day.
Anyway, unlike me and homepage, this captain is on upward!
Let's take a look what he got two weeks ago!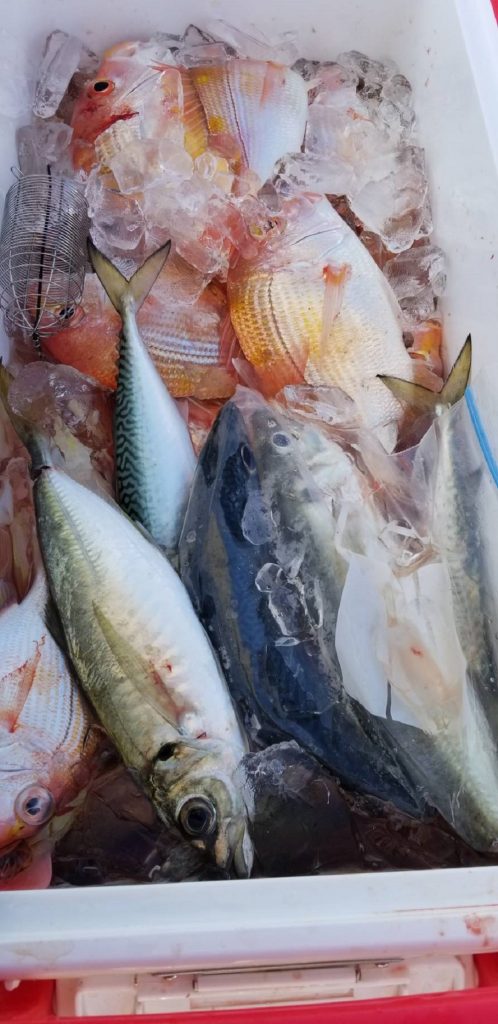 Colorful inside of cold box!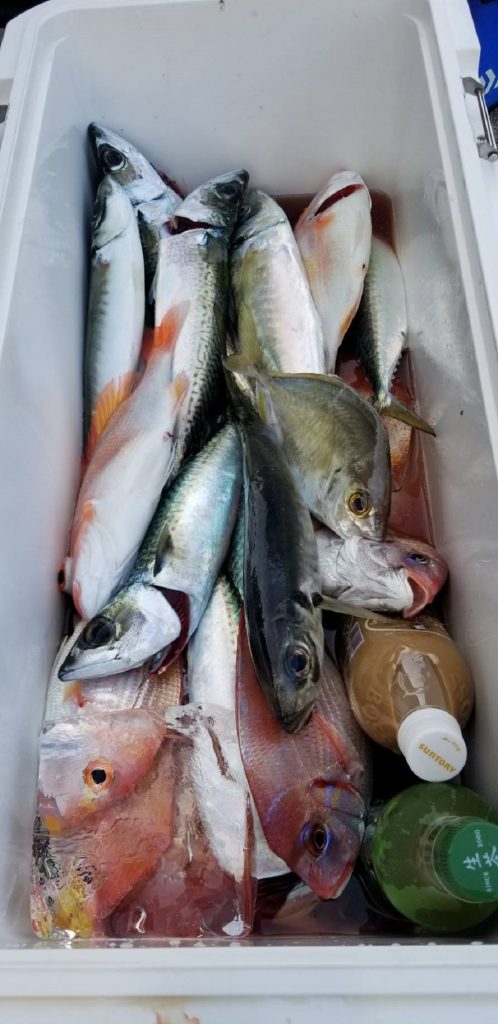 White travelly is good to grill!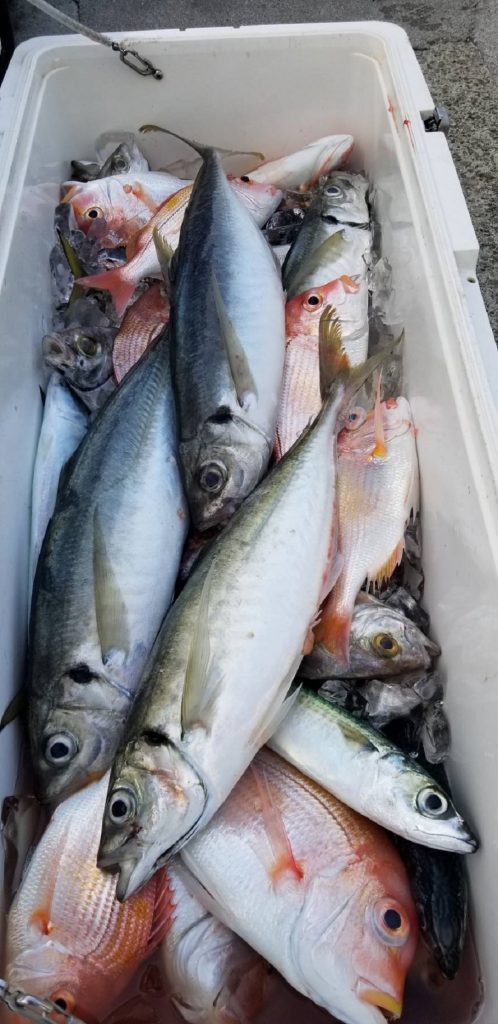 Finally, 50cm over horse mackerel !!
This time, captain Okkamu was attacking 85m depth. Forenoon was really desperate but tide changed to better way in afternoon and he and his customers constantly got fishes. And then, these giant horse mackerel appeared!! First 51cm, second 50cm, third one is the biggest of the day, 53cm!!! What a day. Congratulations!
And, next fishing information is from yesterday, February 17th.
Let7s take a look!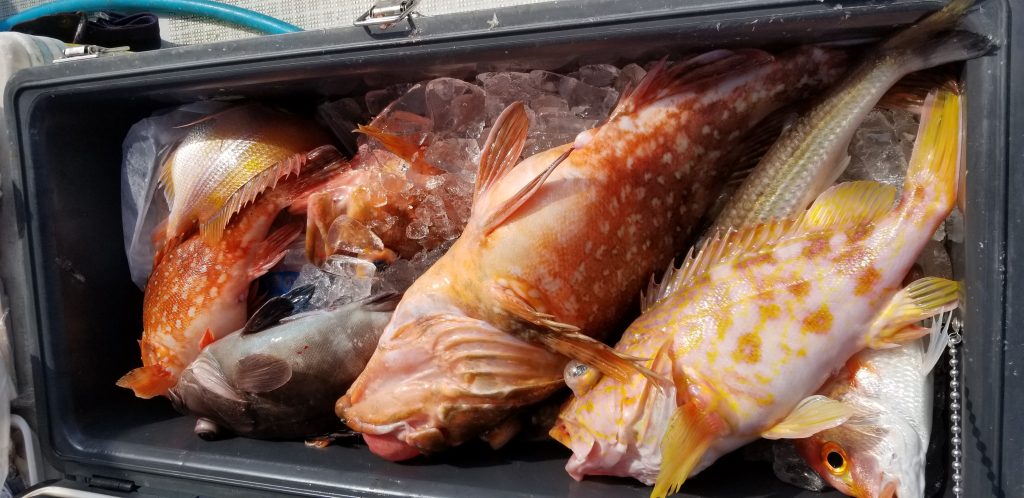 dada~~~n!  Rockfish paradise!!
Unlike two weeks ago, this time is the gifts from the bottom of mother ocean. An expensive fish, six banded grouper and marbled rockfish, yellowback seabream, etc.... Susaki is really gifted for both middle range fish such as horse mackerel and  amberjack, and bottom range fish like groupers.
Why don't you come to Susaki for having a fun  with these colorful and delicious fishes!!
This is our captain Okkamu's information.:
E-mail : syoko1@city.susaki.lg.jp (in English & Japanese)
Or, contact us at 0889-42-2311
(Telephone in English & Japanese, available Mon~Th, 8:30~17:15 in Japan standard time),
For the details for fishing tour is here (see "Boat Fishing・Raw Bait Style").
Location of port is here.
Captain Okkamu above is mainly fishing with raw or live bait but we, Susaki Tourism Fishing Center, provide lure fishing service as well.
Fishing style is called "Tairaba" which is effective for Red Snappers and other kinds of snappers. Here in Susaki, winter is the best season for big snappers. We highly recommend Tairaba style fishing service.
Detail is here.
As well as lure fishing service, we also provide the service that carries anglers to offshore inlets for Smallscale Blackfish and Striped Beakfish. Both fishes become fatter and fatter in winter and more tastier.
It is highly recommend to aim those fishes in winter . Detail is here.
We will see you at next information update and hopefully at Susaki for fishing in future!
Tight lines!