Hello, anglers! Greeting from fishing paradise "Susaki", Japan
If you are planning to come to Susaki, Japan for fishsing, let us know ! We have FREE INTERPRETERS for English and French!! Let us know by sending an e-mail to syoko1@city.susaki.lg.jp for more information.
Okay, greeting for this article is done.
Here comes new update for what we got in the sea of Susaki. As title already exposed, results were promised.
Here we go!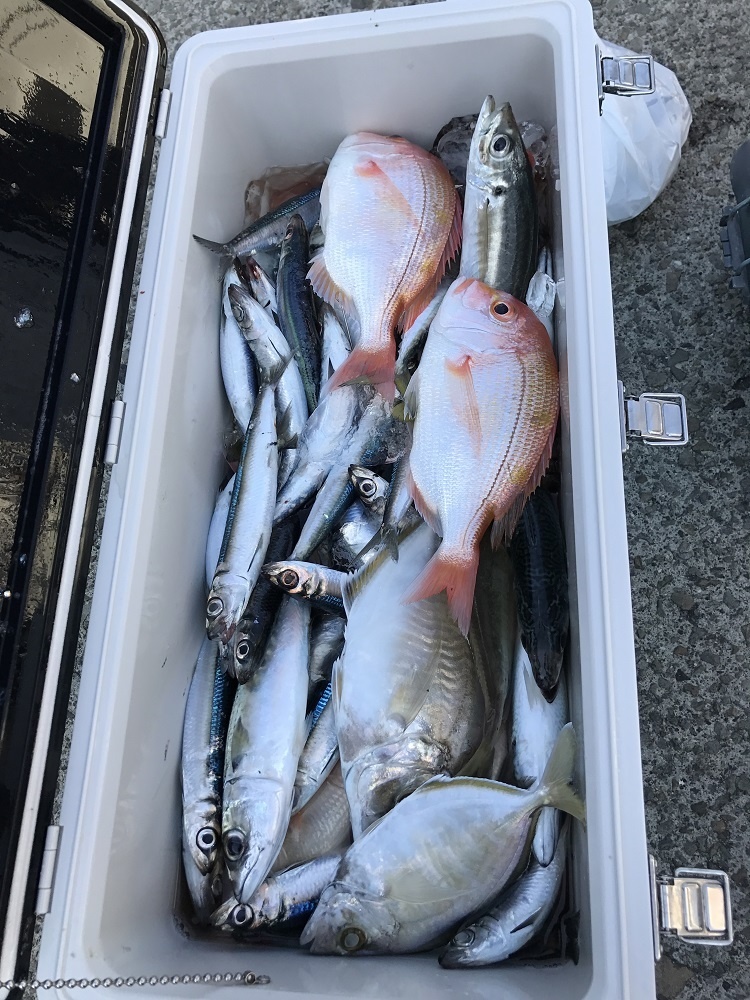 Whitefin Trevalley, Mackerel, Yellowback Seabream, Round Herring... they all contains lots of fat!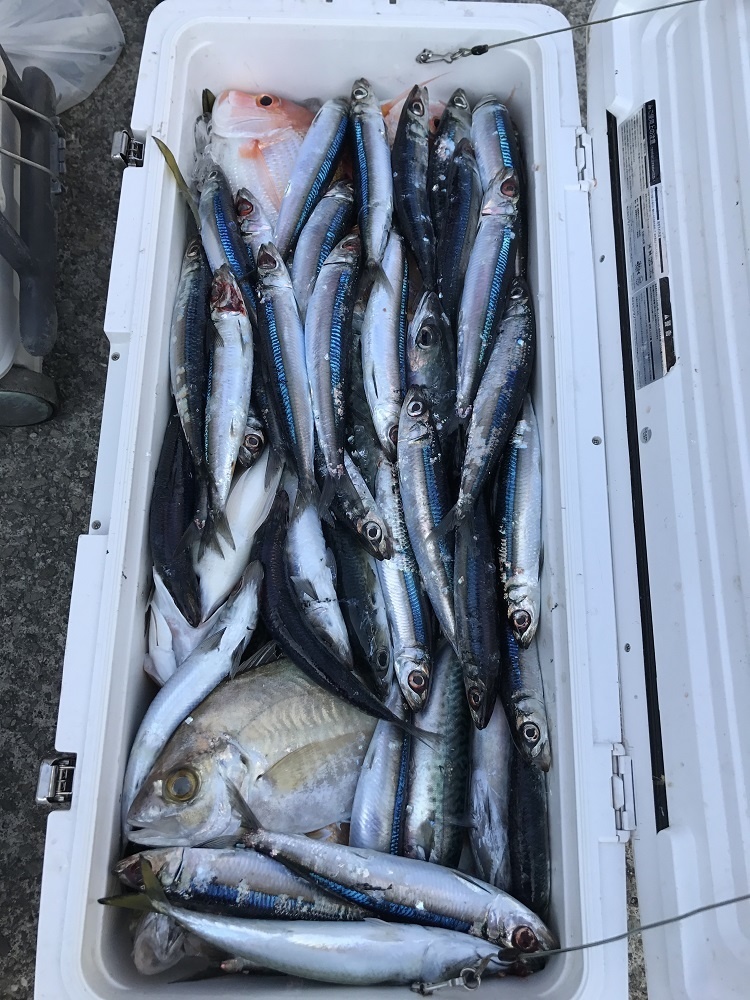 Lots of Round Herring which is really tasty in winter!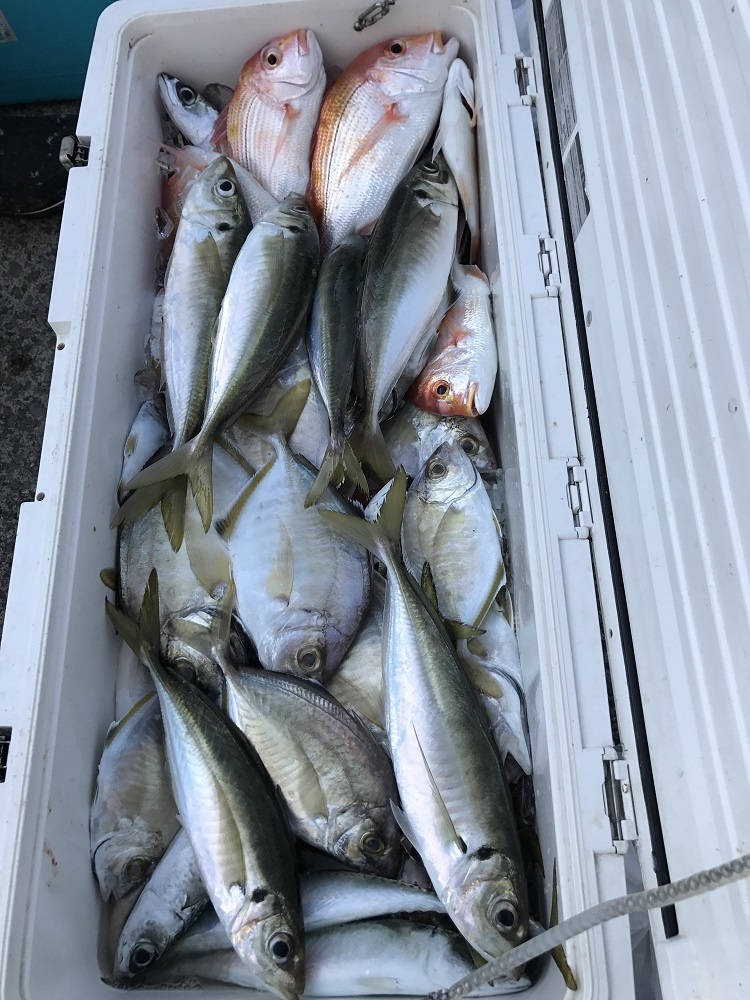 And, again, giant Horse Mackerel! Horse Mackerel is really tasty and highly worth in fish market especiallyu in winter.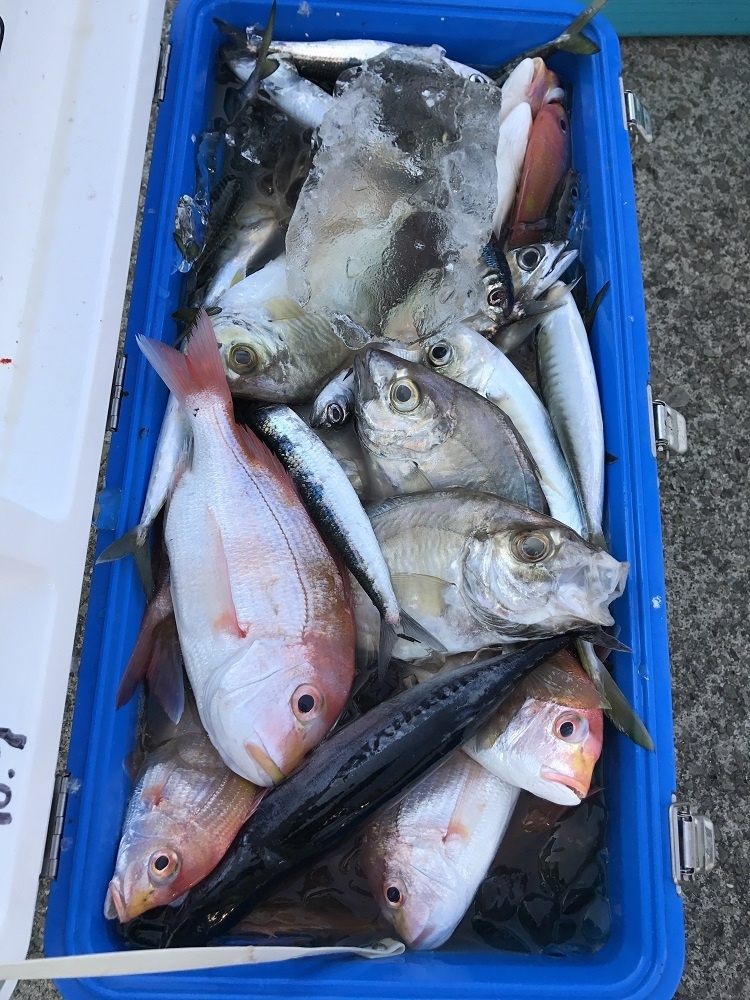 Here comes Frigate Tuna!! Frigate tuna in winter is really something different from ones caught in summer. They get lots of fat in their bodies and taste like belly part of Bluefin Tuna.
They were caught in the area of 85m deep and name of place is Kaminokae.
According to the captain, forenoon was really desperate because tide didn't move at all.
But afternoon, tide moved so actively all the sudden, and boom!
One-cast-one-hit situation occurred!
And, tide change brought anglers the results like picturs above.
If you ever have a chance to visit Susaki, come to Susaki Tourism Fishing Center for happy fishing!
Captain Okkamu's Reservation Information :
E-mail : syoko1@city.susaki.lg.jp (in English & Japanese)
Or, contact us at 0889-42-2311
(Telephone in English & Japanese, available Mon~Th, 8:30~17:15 in Japan standard time),
For the details for fishing tour is here (see "Boat Fishing・Raw Bait Style").
Location of port is here.
Captain Okkamu above is mainly fishing with raw or live bait but we, Susaki Tourism Fishing Center, provide lure fishing service as well.
Fishing style is called "Tairaba" which is effective for Red Snappers and other kinds of snappers. Here in Susaki, winter is the best season for big snappers. We highly recommend Tairaba style fishing service.
Detail is here.
As well as lure fishing service, we also provide the service that carries anglers to offshore inlets for Smallscale Blackfish and Striped Beakfish. Both fishes become fatter and fatter in winter and more tastier.
It is highly recommend to aim those fishes in winter . Detail is here.
We will see you at next information update and hopefully at Susaki for fishing in future!
Fish on!!