Hello, anglers!!
Well well, it is the end of the year 2018!!!
Wow, time passes fast every year.
How's your fishing in 2018?
Some might say, "Oh, I have been working every day and no time for fishing! Gaahhh!!! "
Or, others might say, "I have been fishing much more than working !!! "
Whether you could go fishing many times or not at all, why don't you take a look at what we got in the end of 2018 here in Susaki?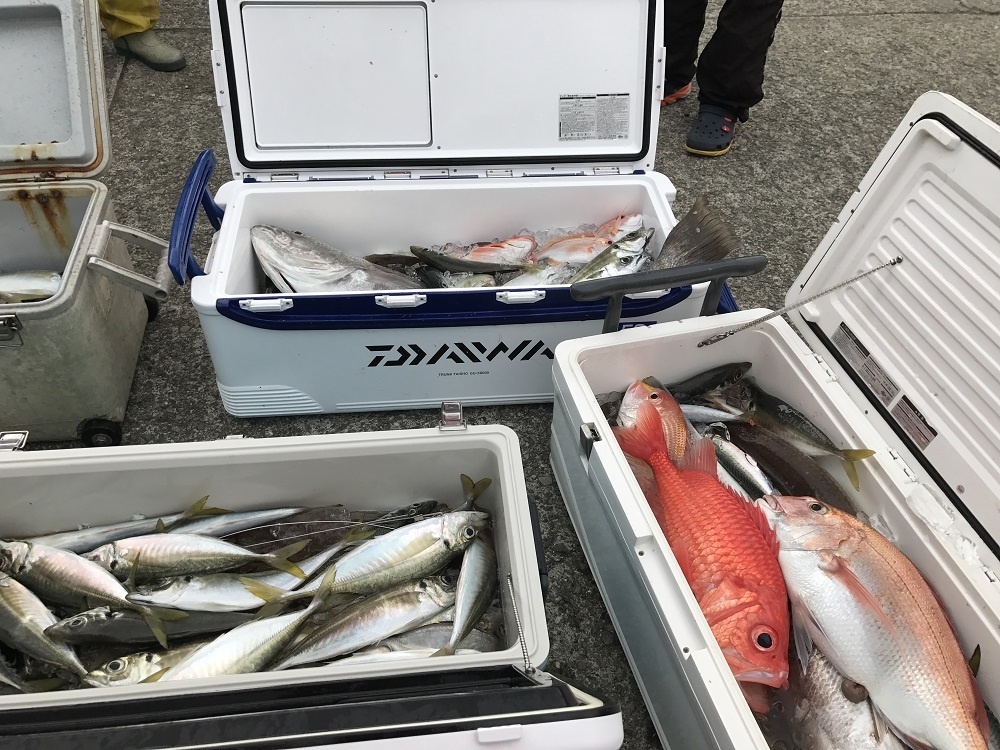 Susaki is back to normal !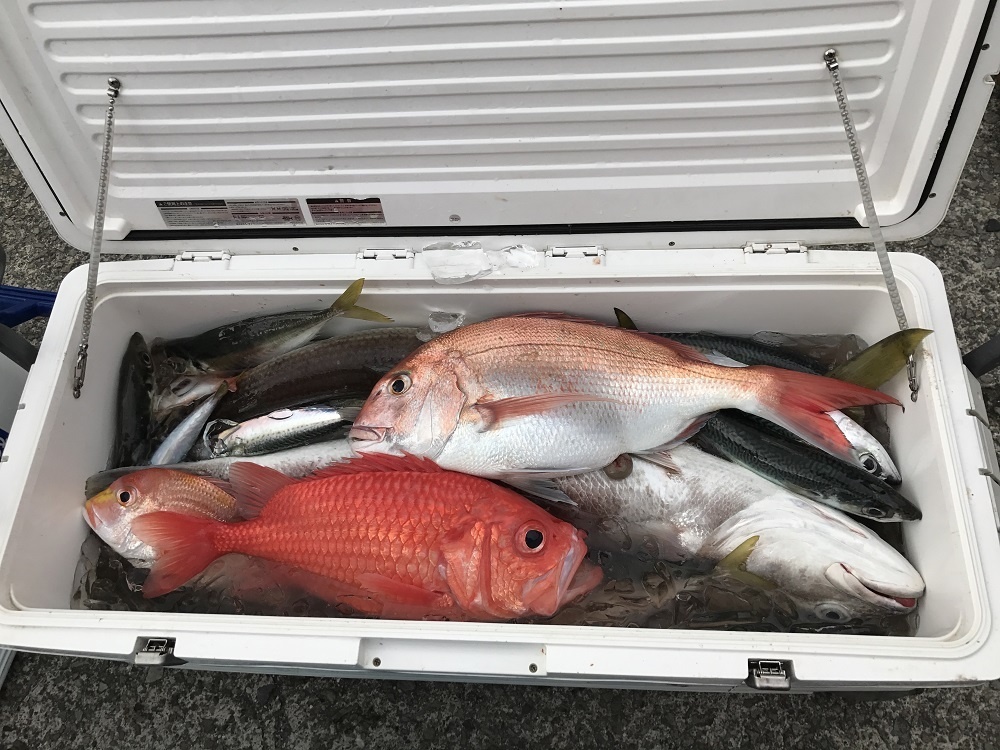 Kingfish !
Tons of Horse makerel and tail of Giant Kingfish!!
Kingfish is well-known in Australia.
If you are looking for best spot for kingfish in Northern Hemisphere, come to Susaki, Japan!
Susaki is really the nest of kingfish and other fantastic fish such as Red Seabream.
If you are interested in catching those here in Susaki, please let us know via the email address:
E-mail : syoko1@city.susaki.lg.jp (in English & Japanese)
Or, contact us at 0889-42-2311
(Telephone in English & Japanese, available Mon~Th, 8:30~17:15 in Japan standard time),
For the details for fishing tour is here (see "Boat Fishing・Raw Bait Style").
Location of port is here.
Again, this information has been provided from Yoshino Marina. (Only in Japanese)
Those who had great fishing time and didn't have great fishing time, staffs in Susaki Turism Fishing Center wish best luck on your fishing in 2019!!
Lastly, thank you very much for supporting us in 2018 and hope to see you all at Susaki in 2019!!
Tight lines, anglers! ! !