Hello, anglers!
How have you been?
I was commenting before  like;
It is fall!
It is not hot anymore!
All foods are great!
But, these days, morning and evening are not even cool anymore, but cold already.
Best fishing season, Autumn, is very quick to pass.  Hey, Autumn, stay here little longer!
Anyway, here in Susaki, ocean is bit rough recently though there is no typhoon coming.
I have seen many anglers came back to port looking down.
In such bad condition, our captain Okkamu went fishing too.
Let's see what he brought us ....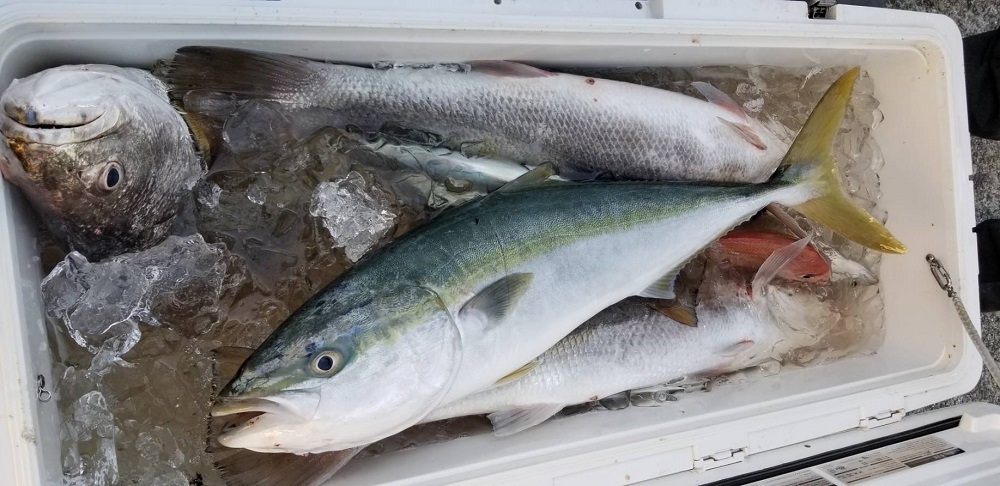 Good sized Five-ray yellowtail and...and....Kingfish!??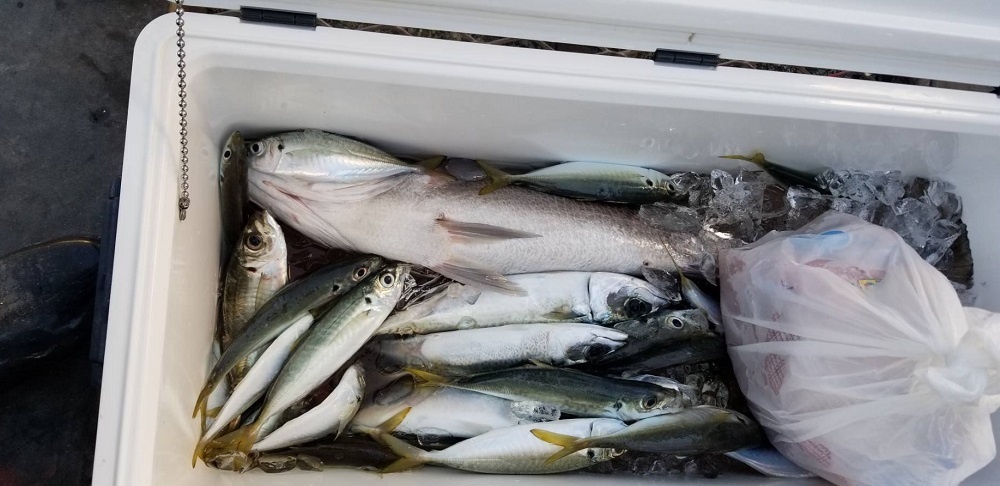 Horse mackerels and again, King fish?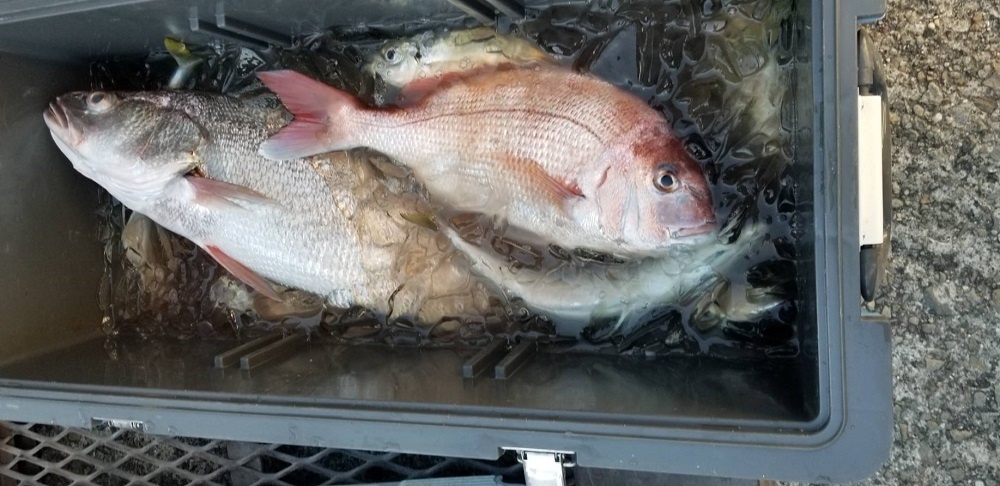 Again and again, Kingfish!?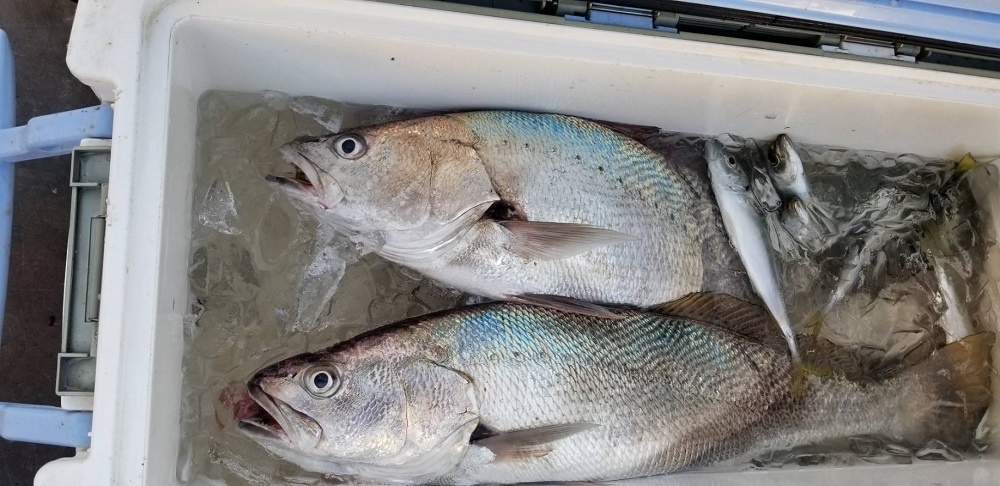 Yes, Kingfish!!! They are about 70cm, 28in!
Captain Okkamu said that there is no fish figures showing in the display of the sonar. So, he thought the sonar was broken. So, he hit hard to fix the sonar but sonar was right. Ocean was rough and he had hard time to find a fish.
But still, he let his customers caught this many of fish.
Kingfish is famous in Australia but here in Susaki, Japan is also the place where Kingfish can be seen.
If you would like to fish in Susaki, please contact on following e-mail for booking.
E-mail : syoko1@city.susaki.lg.jp (in English & Japanese)
If you have any questions, contact us at 0889-42-2311 or syoko1@city.susaki.lg.jp
(Telephone in English & Japanese, available Mon~Th, 8:30~17:15 in Japan standard time),
For the details of this fishing tour is here (see "Boat Fishing・Raw Bait Style").
If you would like to talk to Captain Okkamu directly, call 090-8979-1880 (Only in Japanese)
Location of port is here.
This information is provided from Yoshino Marina. Thank you very much.
Happy Fishing , anglers! ! !