Hello, anglers in the world!
How have you been?
Here in Susaki, typhoon 25th has just passed and ocean became calm again.
Everything is now colored by the autumn and the sea of Susaki is one of them.
We have just got a report from a marina in Susaki and here is what that was about.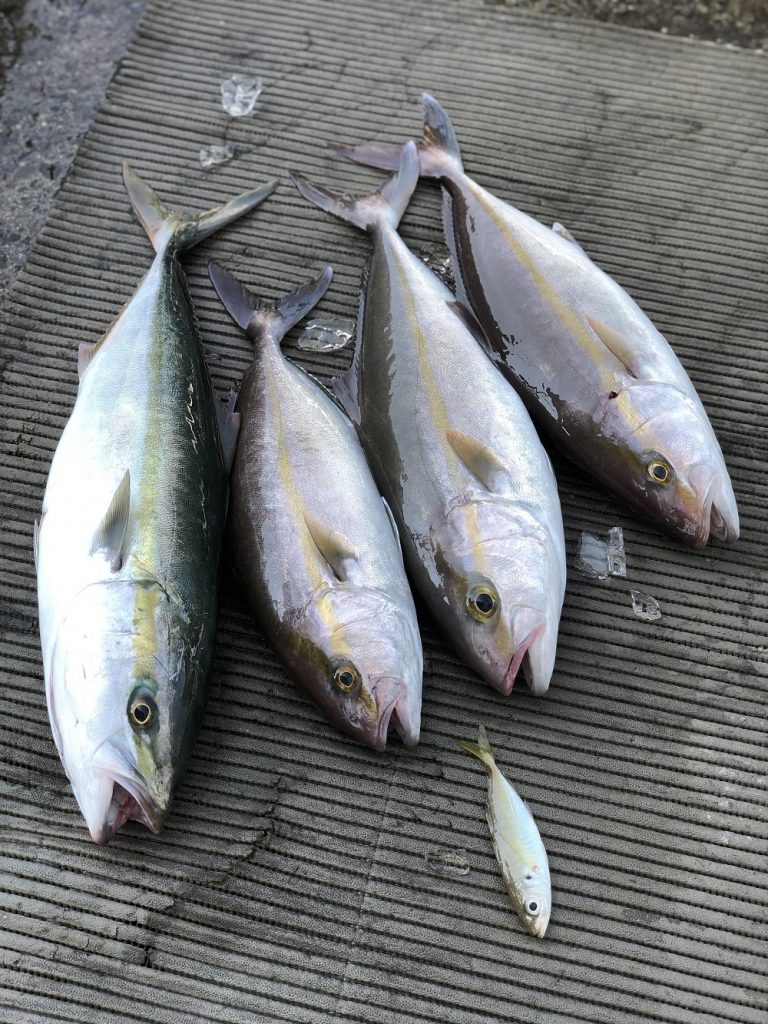 Nice size of Five-ray yellowtail and Amberjacks!
The way to catch them is,,, some of you might already notice from a picture.
Yes, that is right. These weren't caught with artificial lures but with small horse mackerel in the picture.
We introduced this technique few times before here. This is called drop-bait technique (Otoshikomi zuri) in Japan. First of all, angler uses sabiki rig to catch horse mackerel and once horse mackerel hit, angler just leave it until large predatory fishes bite on the horse mackerel.
Currently, sea of Susaki is full of these large predatory fishes. If you are interested in catching those here in Susaki, please let us know via the email address:  E-mail : syoko1@city.susaki.lg.jp (in English & Japanese)
Or, contact us at 0889-42-2311 
(Telephone in English & Japanese, available Mon~Th, 8:30~17:15 in Japan standard time),
For the details for fishing tour is here (see "Boat Fishing・Raw Bait Style").
Location of port is here.
fruitiful fishing, anglers! ! !