Hello!
As I informed yesterday, this is the first article that introduces how fever the sea of Susaki currently is!
First report is about Seabream!
Our Captain Okkamu have found "the village" composed of almost only Seabream in the sea of Susaki!
And, here is the result!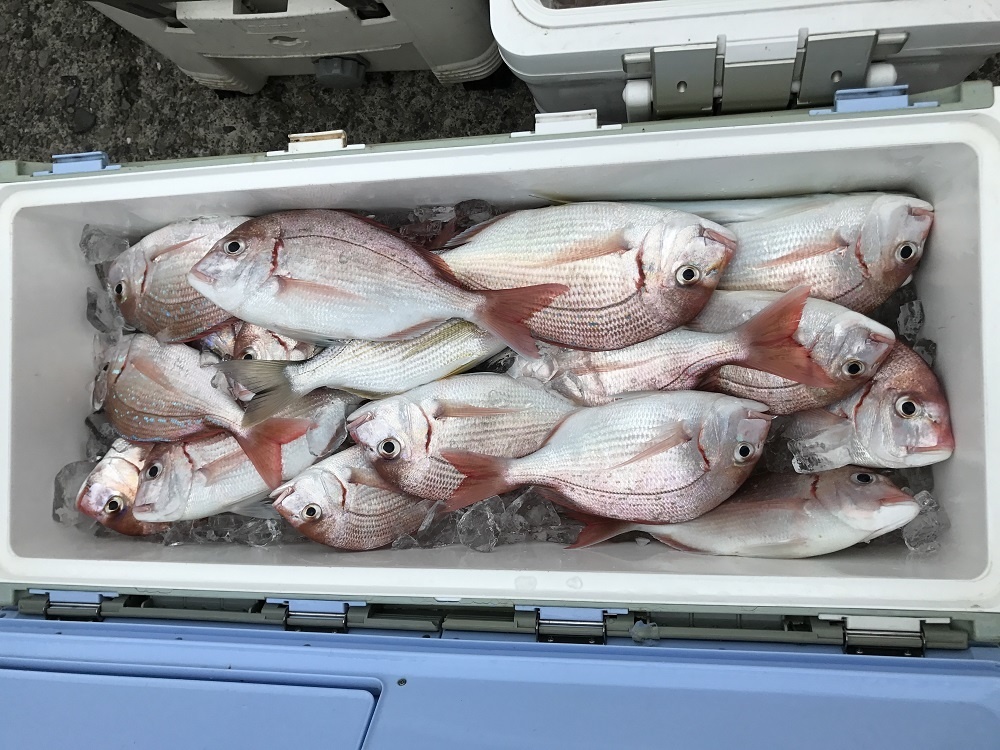 Among Crimson Seabream, there is a maybe either Black seabream or Goldlined seabream.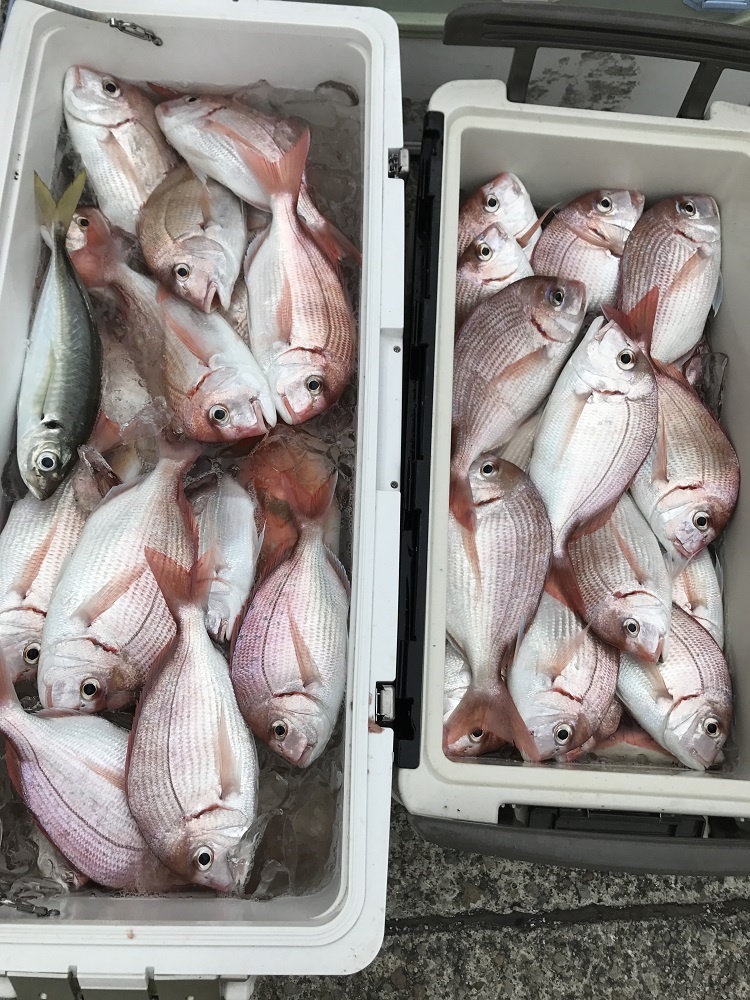 There is a horse mackerel here, but other than that, there are almost all seabreams.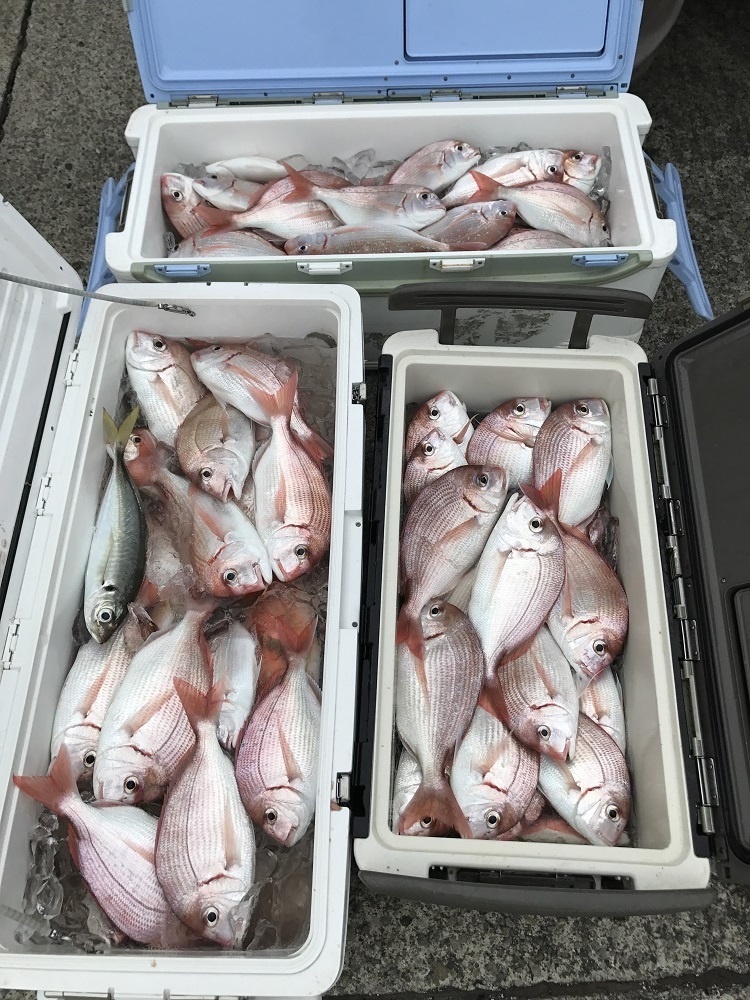 Total result of the day!
I have never seen the cold boxes coloured by cherry blossom color this much!
Captain said, cutomers and he didn't count exact numbers of seabreams but they guess that they could be close to 90 breams.  One more thing that admired me was the duration of the fishing time. Captain Okkamu departed the port and came back to the port in only 3 hours, yes, 3 HOURS, with these fishes.
Unbelievable.
Crimson Seabream is very tasty fish which can be cooked in any ways such as fry, grill, raw, etc.
My recommending cooking way is to grill the skin part of fresh meat and eat it as raw. The texture of the skin is somewhat crunchy and provides different kind of flavour in addition to the sweetness of the meat.
Highly recommended!
If you are interested in catching and eating these delicious fishes,   contact us at 0889-42-2311
(in English & Japanese, available Mon~Th, 8:30~17:15 in Japan standard time),
or e-mail us at: syoko1@city.susaki.lg.jp (in English & Japanese)
If you would like to contact Captain Okkamu directly, call 090-8979-1880 (Only in Japanese)
Location of port is here.
Line tight, anglers! ! !