Hello, everyone!
Great to see you guys here in almost end of the year.
Time flies! It is almost end of 2020.
What a year...a year started with hope and ended with desperate.
We, Susaki Tourism Fishing Center really hope that next year becomes a year with joy, happiness, and excitement, unlike this year.
Anyway, let's start with 23rd's result.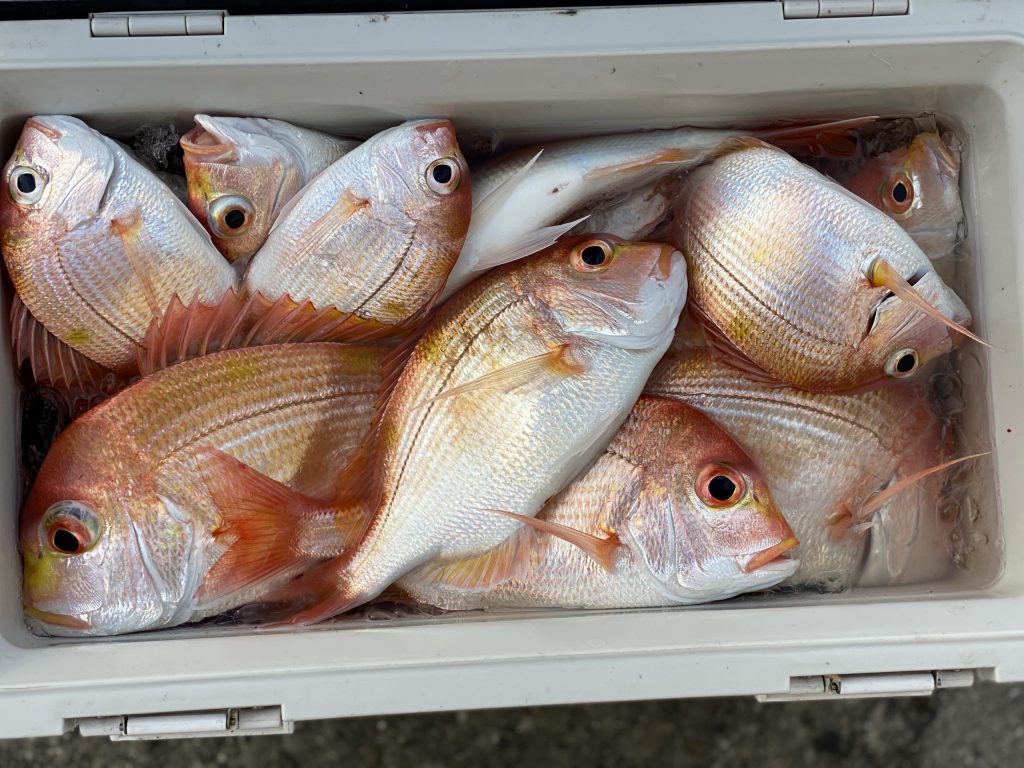 Yellowback seabream, Pink & Yellow colored Flowers in deep sea floor. Since these color patterns become dark color at the 100 deep sea floor. These coloring  is considered as appropriate in terms of avoiding predatory fishes.  
Let's take a look at the second cold box.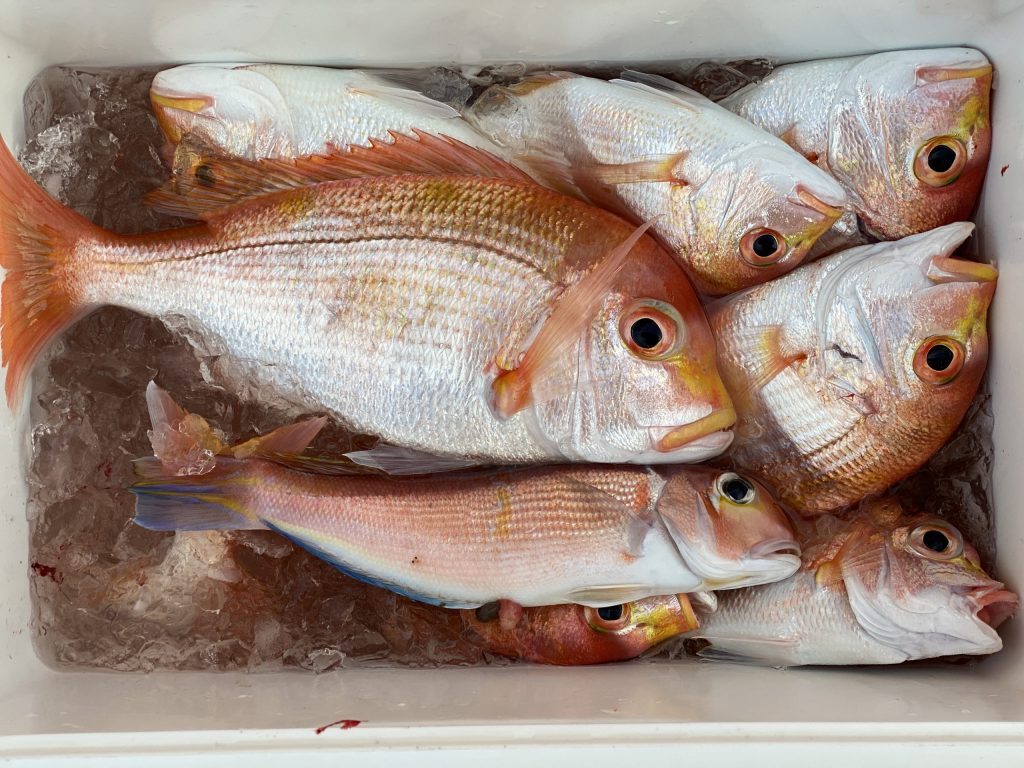 Here are some good sized yellowback seabream. Yellowback seabream is quite slow to grow. 30 cm(1ft) or bigger yellowback are the ones already living more than 5 years.
There are even 40cm (16in) or bigger yellowback existing and of course I have never caught that big one, though I have caught many 20cm(8in) or smaller ones.
Yellowback seabream is quite plain tasted fish. This fish can be cooked in any ways of methods. Raw, grilled, steamed, dried,, etc,,, My favorite is Aqua Patza, an Italian cooking method.
it is really good with it.
If you are interested in catching those here in Susaki, please let us know via the email address:
E-mail : syoko1@city.susaki.lg.jp (in English & Japanese)
Or, contact us at 0889-42-2311
(Telephone in English & Japanese, available Mon~Th, 8:30~17:15 in Japan standard time),
For the details for fishing tour is here (see "Boat Fishing・Raw Bait Style").
Location of port is here.
Again, this information has been provided from Yoshino Marina Resort. (Only in Japanese)
Exciting fishing, anglers! ! !