How's going, everyone!
It is getting colder everyday here in Susaki, Japan.
Personally,  I feel the coldest right before snowing. After snowing, it is no longer colder than before.
As temperature goes down, water temperature goes down.
And, more than worse, fish activities slow down.
River is no more a promising spot, even some lakes too. Among all the spots, one of few spots where anglers can fish with calm mind is the ocean with artificial structures at the bottom.
Combining with chumming is even better and almost perfect and typical routine for triumph.
On December  12th, amigos went out to the ocean for chumming fishing.
As mentioned above, result was really outstanding considering this current harsh condition.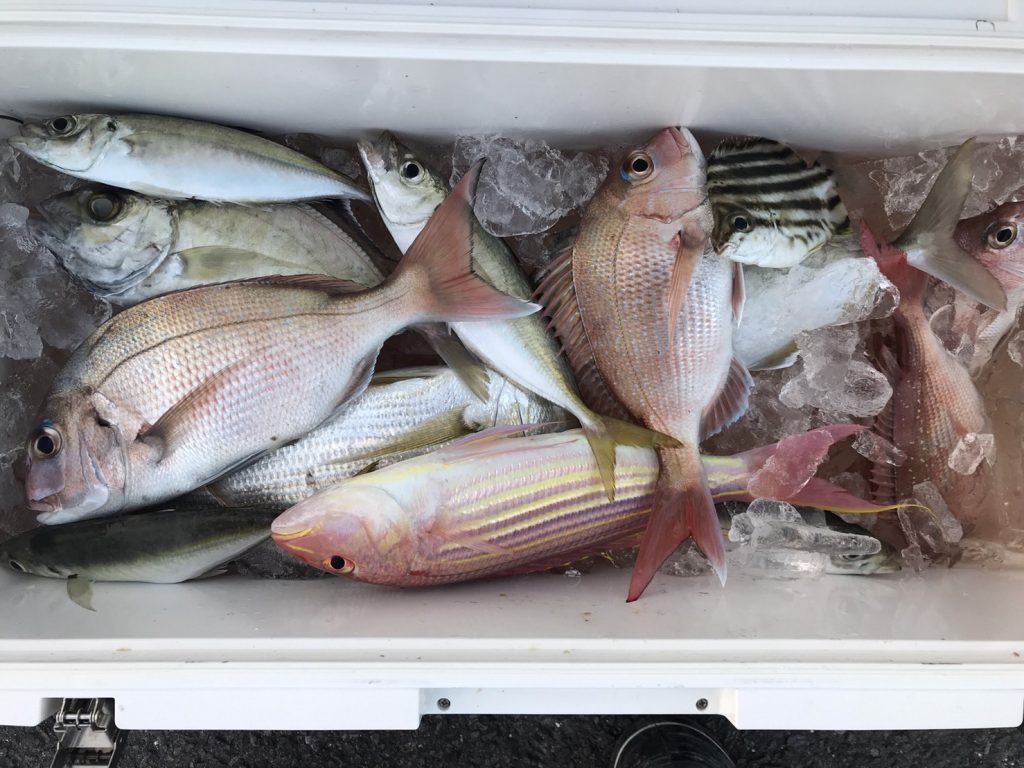 First cold box!. Golden threadfin bream, Red seabream, White trevally, Horse Mackerel, Stripey, Stumpnose...
There is no outstandingly big one, but fun for sure.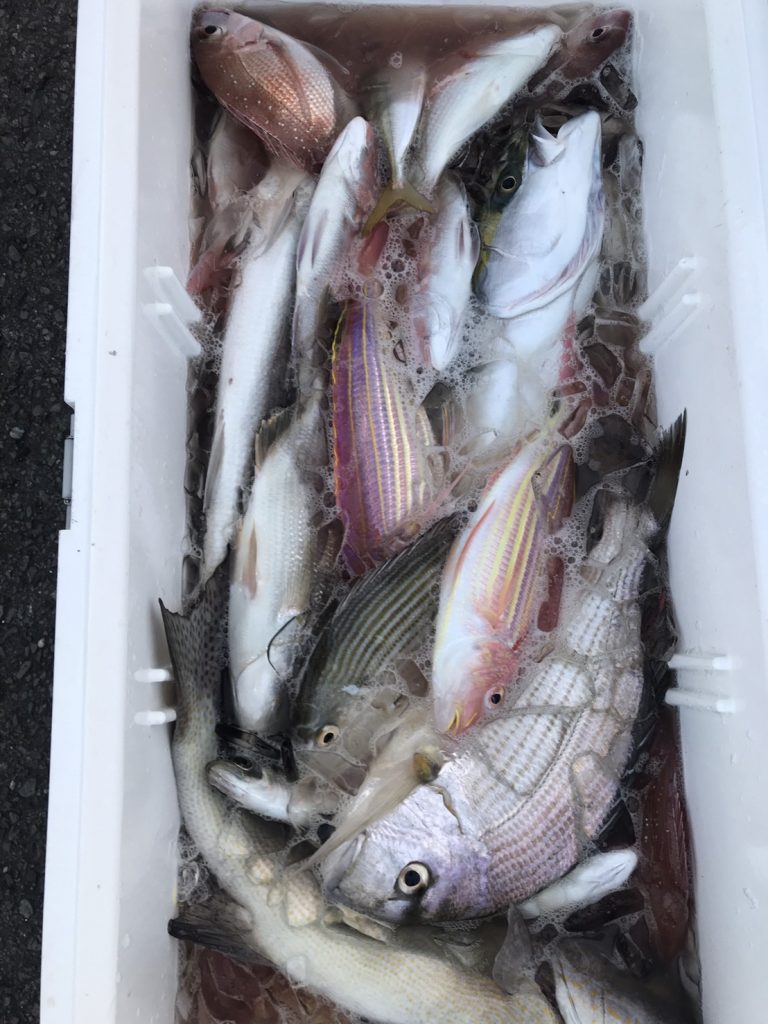 Second coldbox. Painted Sweetlip, Stumpnose, Golden threadfin bream, Horse Mackerel, Yellowtail, Crimson Seabream, etc
There is a huge Yellowtail down there. According to Captain, this yellowtail was about 80cm, 31.5in.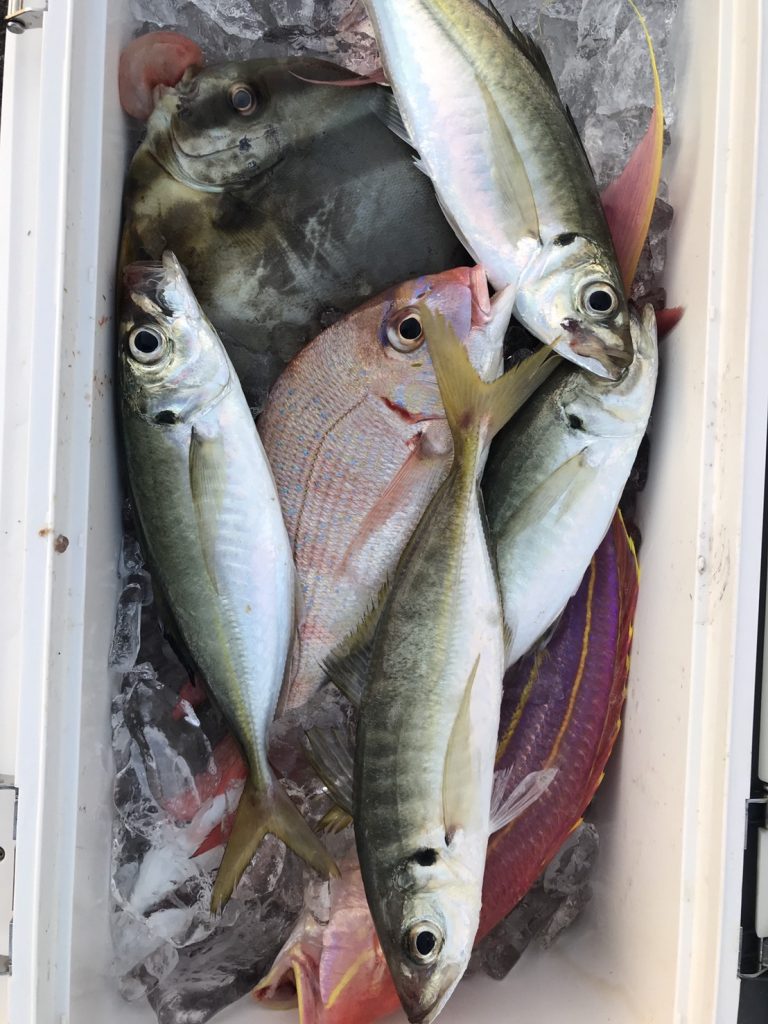 Third one. Horse mackerel, Golden threadfin bream, Crimson seabream....It's quite normal until here... but there is a weird one.
Yep, that is a Longfin batfish! It is quite rare to catch this fish.
If you are interested in catching those here in Susaki, please let us know via the email address:
E-mail : syoko1@city.susaki.lg.jp (in English & Japanese)
Or, contact us at 0889-42-2311
(Telephone in English & Japanese, available Mon~Th, 8:30~17:15 in Japan standard time),
For the details for fishing tour is here (see "Boat Fishing・Raw Bait Style").
Exciting fishing, anglers! ! !