Hello, world anglers !
Greeting from Susaki, Kochi.
How have you been, everyone? We hope all of you are doing alright.
As written in title, a rare monster has been caught on October 31st.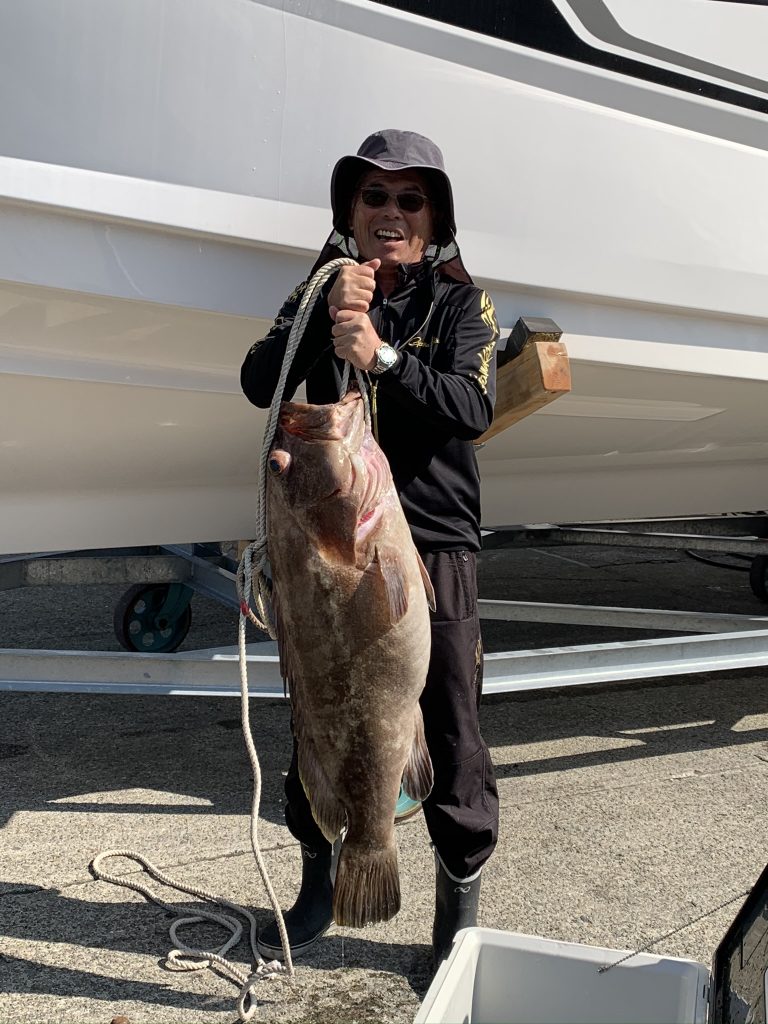 Long tooth grouper 20kg (44lb) !!  
Accoring to Yoshino Marina Resort, when angler started fishing at that time, there were lots of small horse mackerel.
He disappointed but he got an idea by using them. He caught one and used as a bait.
After 15 minutes, he got a big bite and set a hook perfectly.
When he hooked, he realized he hooked a big one.
While fighting, he was guessing that was a big jaw  fish.
However, when fish appeared at the surface of water, he couldn't believe his eyes and that was a long tooth grouper!
His tackle was that main line is 15lb PE line and leader line was 24lb mono.
In Japanese fish market like Tsukiji, long tooth grouper is dealt as an expensive fish.
Price varies in season and whether it is farmed one or wild one. If it is a wild one,  average market price  is about 1kg/ 70~90USD.
The one caught this time was 20kg.
Let's say minimum price is 70usd, and then this fish is worth for 70x20=1400USD!!
If per kg is 90usd, it is worth for 1800USD! 
Wow, that is more than my monthly salary!
Sea of Susaki is full of possibilities!
If you are interested in catching those here in Susaki, please let us know via the email address:
E-mail : syoko1@city.susaki.lg.jp (in English & Japanese)
Or, contact us at 0889-42-2311
(Telephone in English & Japanese, available Mon~Th, 8:30~17:15 in Japan standard time),
For the details for fishing tour is here (see "Boat Fishing・Raw Bait Style").
Location of port is here.
Again, this information has been provided from Yoshino Marina Resort. (Only in Japanese)
Exciting fishing, anglers! ! !