How are you doing, Anglers?
This is Susaki Tourism Fishing Center. Japan is now in rainy season of the year so that humidity is high everyday. HOWEVER, here in the sea of Susaki, amazing catch blowing the humid atmosphere is constantly marked! And, that is done by our new captain, Okkamu who we would like to introduce today!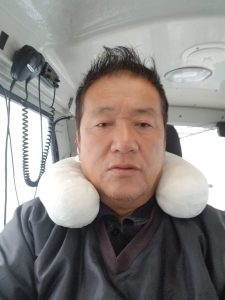 Captain. Mitsuhiro Okamura aka. Okkamu
Susaki is very famous for Tairaba fishing (Fishing with rubber strips), but Captain. Okkamu uses raw shirmps as bait to mark constant catch of  big and delicious fishes in Susaki.
Following incredible photo is one of them uploaded in his website.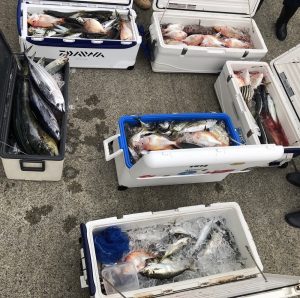 Look at the fish on left side. They are bonito usually caught by distant-seas fishery but he caugth them in relatively close distance of the sea. And, up on right corner, there is a grouper, a quite expensive fish.  
His catching result is kept updating in this Homepage (only in Japanese).
If you are interested in his fishing tour, click on here. In the middle of linked page, there is detail information.
We haven't updating this website for a long time but  we will constantly update about how the sea of Susaki is such a gorgeous place for anglers from now on!
Try your fishing skill and taste fresh fish of the freshest in Susaki!  
Fish on!